Cool News
Trailer for KILL YOUR DARLINGS is Here! The Birth of the Beat Movement with Daniel Radcliffe, Dane DeHaan, Ben Foster, and Jack Huston!
Hey guys! Horrorella here...
We finally have a trailer for the upcoming KILL YOUR DARLINGS, and every single thing in it makes me incredibly psyched to see this film.
It's the story about the origins of the Beat Movement, and the early days of the artists who came to define it. It focuses on the relationships between Allen Ginsberg (Daniel Radcliffe), William S. Burroughs (Ben Foster), Jack Kerouac (Jack Huston), and Lucien Carr (Dane DeHaan) at Columbia University in 1944. Oh, and did I mention there's a murder plot at play? Yeah. Like many interesting relationships, murder brings them all together.
I love everything here. The casting, the delivery, the costuming, the music - I am really really excited to see this film.
KILL YOUR DARLINGS was well-received at Sundance earlier this year, and co-stars Michael C. Hall, Elizabeth Olsen, David Cross, Jennifer Jason Leigh and Kyra Sedgwick. It will play the Toronto International Film Festival and will open on October 18th.
Check out the trailer below. In fact, check it out a couple of times. So worth it.
What do you guys think?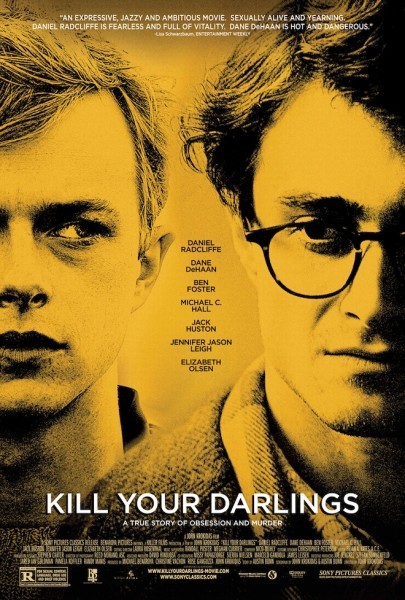 Follow me on Twitter