Cool News
Run, RUNNER RUNNER!! A New Trailer For The Upcoming Timberlake/Affleck Thriller!!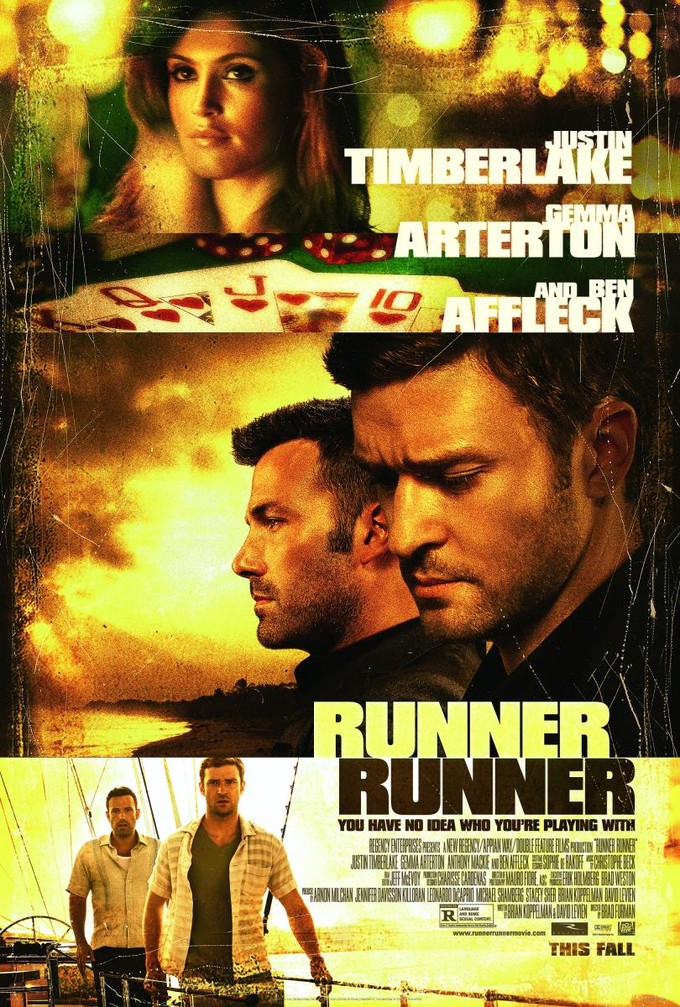 Apologies regarding that dodgy and probably misleading headline - the Geek in me couldn't resist.
Here's a new trailer for RUNNER RUNNER, which is due in theaters shortly and comes to us from director Brad Furman (THE LINCOLN LAWYER). The picture stars Justin Timberlake, Gemma Arterton, and controversial Batman-to-be Ben Affleck in a tense tale about a guy who thinks he's been swindled (Timberlake) who heads out to confront the culprits...but finds much more than he bargained for.
This one's scripted by Brian Koppelman and David Levien (THE RUNAWAY JURY and OCEAN'S THIRTEEN). A Timberlake/Affleck clip from the film recently wen online HERE.
-------------------
Glen Oliver
"Merrick"
- e-mail
- Twitter
- Google +