Hey guys! Horrorella here...
Randy Moore's ESCAPE FROM TOMORROW generated a ton of buzz and a healthy amount of controversy when it premiered at Sundance earlier this year. The microbudget film about a family man who lusts after French teenagers and eventually starts to lose his mind at Disney World was actually shot guerrilla-style in the famous theme park.
And while early reviews of the film have been mixed, everyone seems to agree that it is an interesting experience at the very least, and that it took some brass balls to sneak into a Disney park and to stealth-shoot an entire movie.
The new poster that EW premiered is absolutely celebrating that fact, as it doesn't shy away (at all) from the twisted take on the family setting.
ESCAPE FROM TOMORROW will receive a theatrical and VOD release beginning on October 11th.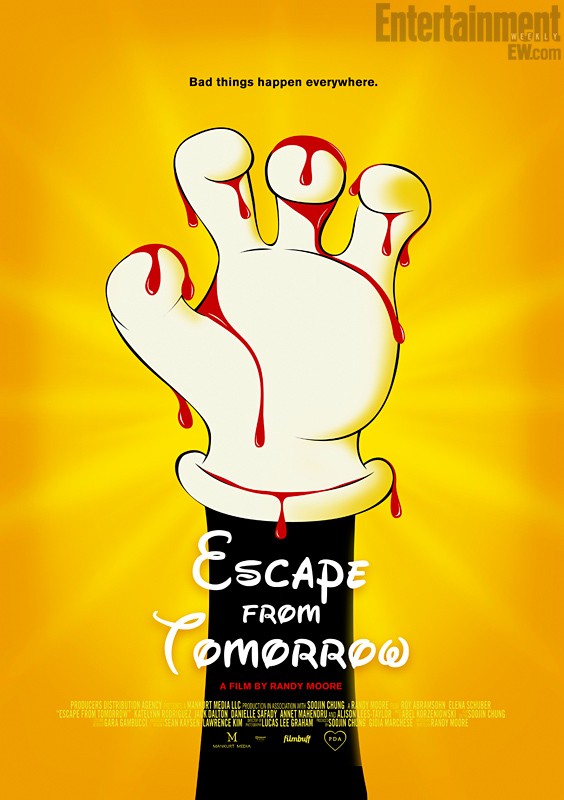 Follow me on Twitter