Here's a quick images from STAR TREK: THE ART OF JUAN ORTIZ, now in stores and available from our friends over at Titan Books.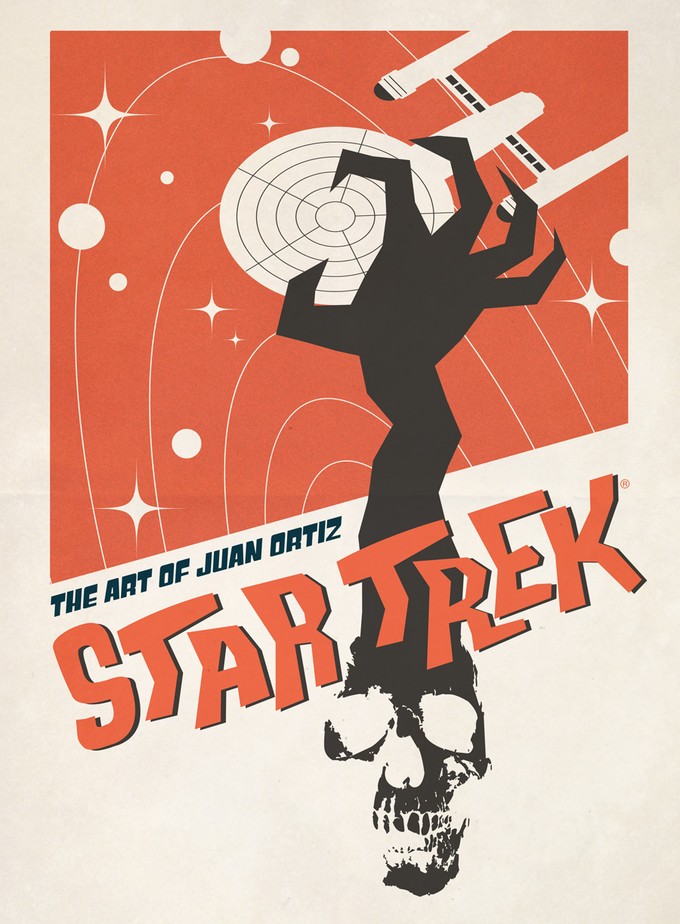 Titan describes the book thusly:
What if every Star Trek: The Original Series episode was a movie event? What would the movie poster look like? This was the inspiration to develop a one-of-a-kind set of images for the series that launched a franchise. Artist Juan Ortiz has created unique retro-style art with the look of a 60s movie poster, comic book, pulp novel cover or advertisement, one each for all 80 episodes.
As for Ortiz himself, per Titan's site...
Since 1985, Juan has been an illustrator/designer for Disney and Warner Bros. and has penciled covers for DC Comics' Looney Tunes and Tiny Toons magazines. He is also the publisher of his own comic book series, Silver Comics, seen in the Disney/Dreamworks release I Am Number Four (produced by Steven Spielberg) as well as The Skull Army, a macabre/detective pulp, featuring his creation (named) The End.
Attached are a few images Titan graciously sent along to whet your appetite. I've yet to physically see the book for myself (it's stuck in some sort of shipping Phantom Zone at the moment), but based on the artwork herein...the approaches to these posters are 1) a lot of fun and 2) better than a vast majority of "real" movie posters that we see these days. I'm eager to see the whole shebang. My understanding is that some of the images within the book have previously been made available as prints/posters - but that much of what's in the book is material which has yet to be issued as such.
Here's a look...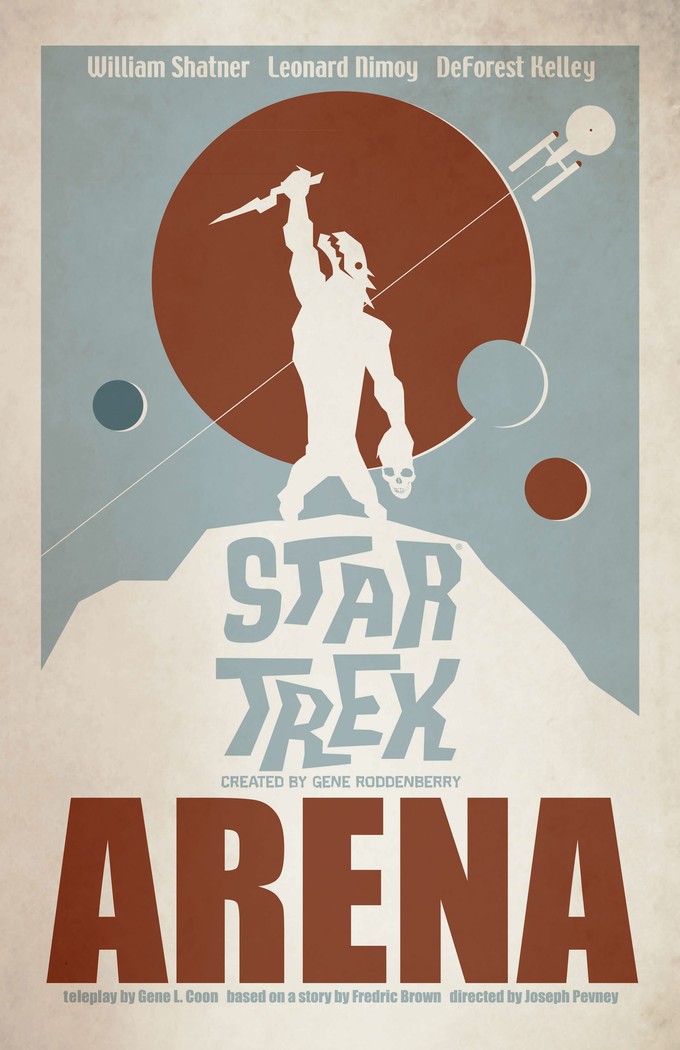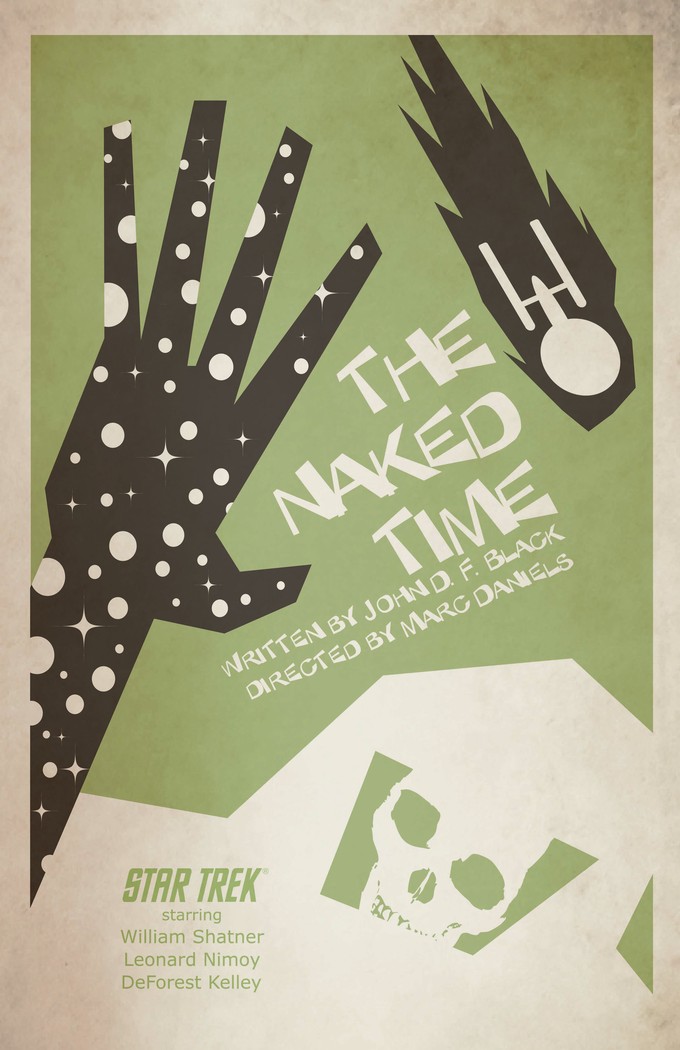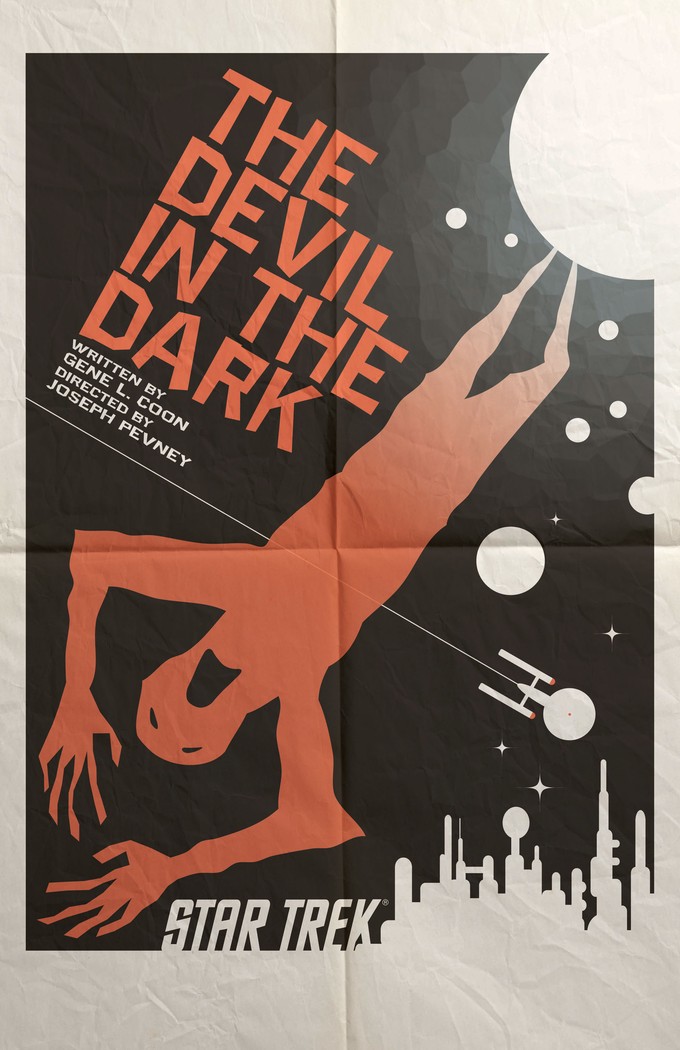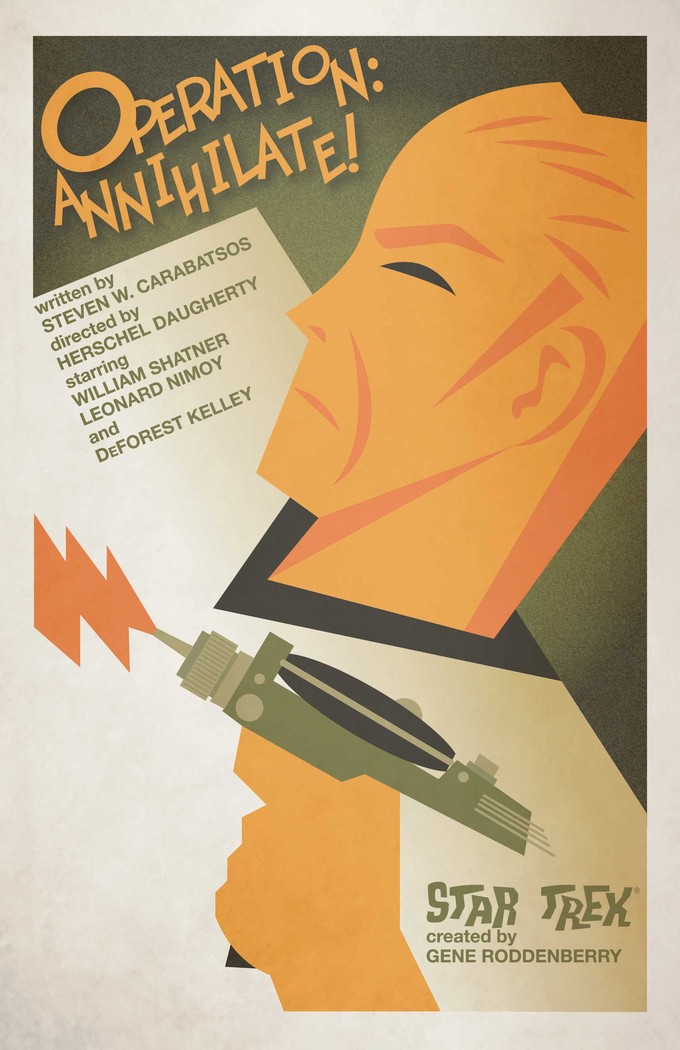 Learn more about STAR TREK: THE ART OF JUAN ORTIZ HERE at Titan's site. The 112 page hardcover can also be purchased HERE at Amazon.
-------------------
Glen Oliver
"Merrick"
- e-mail
- Twitter
- Google +