Hey guys! Horrorella here...
New casting info on THE MAN FROM U.N.C.L.E.! According to THR, Jared Harris (MAD MEN, SHERLOCK HOLMES: A GAME OF SHADOWS, IGBY GOES DOWN) has just signed on to join the cast of Guy Ritchie's new film. Based on the television series from the 1960's, the film will follow special agents Napoleon Solo (Henry Cavill) and Illya Kuryakin (Armie Hammer), who are operates for the United Network Command for Law and Enforcement (U.N.C.L.E.).
Harris's role has not been specified but in addition to Cavill and Hammer, he joins cast members Hugh Grant, Elizabeth Debicki (THE GREAT GATSBY) and Alicia Vikander (ANNA KARENINA).
Jared Harris is one of my personal faves, so any time he gets cast in anything, I am excited. I've never met a role I didn't like him in, and he always manages to imbibe his characters with a great deal of subtle personality. I'm looking forward to learning who he will be playing here.
THE MAN FROM U.N.C.L.E. is due to begin filming later this month.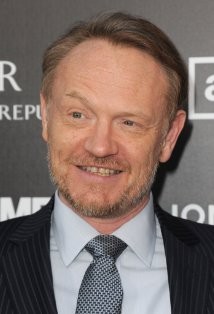 Follow me on Twitter