Papa Vinyard here, and I got somethin' for ya...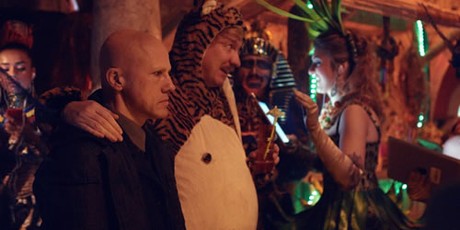 We've seen a bunch of leaked stuff from this film, like that extended trailer a while back and that quickly-pulled pic of Matt Damon (that Gilliam himself cheekily commented on). Now, we get out first official look at footage from the film via this Entertainment Weekly-exclusive clip. What we see is from the opening of the film, when Christoph Waltz's Qohen Leth leaves his apartment and walks through a hyper-kinetic, sensory-overload future.
I know that time and money were limited on this one, but the production value is on par with anything Gilliam has made so far. The future looks wonderfully cynical and well-realized, Waltz seems controlled and fascinating, and Gilliams dark sense of humor is right there on display. I'm digging those weird, plasticky costumes, too.
Considering Harry fell in love with the movie upon seeing it, comparing it to BRAZIL, I can't understand anybody who's NOT dying to see this film ASAP. Gilliam's one of those dudes who really flies when given the opportunity, and I can't wait to see him stretch his wings on a sci-fi film where he had complete creative control.
The video is currently unembeddable, but I'll update this post when I see a mirror. Check it out on EW.com.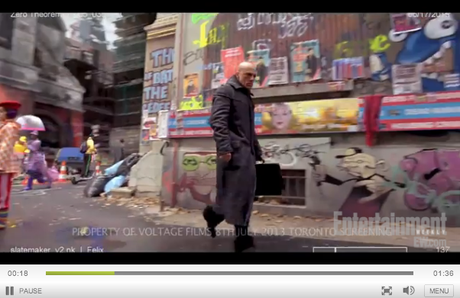 THE ZERO THEOREM will probably release in the U.S. sometime next year, although it still doesn't have a distributor. *sigh*.
-Vincent Zahedi
"Papa Vinyard"
vincentzahedi@gmail.com
Follow Me On Twitter