Papa Vinyard here, and I got somethin' for ya...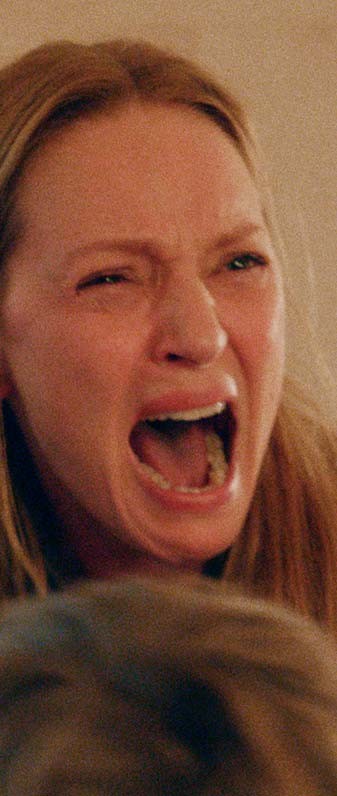 Has Lars Von Trier become a marketing genius? He's showing us our first glances at his omnibus film, NYMPHOMANIAC, through these small peeks at each chapter, and they've all been tantalizing so far. He previously released two clips from the film, the first one from the first chapter, and then a bit from the second one, and now we have a glimpse at the third segment of the film, entitled "Mrs. H".
Uma Thurman pops up here delivering an appropriately deranged, Lars Von Trier-y speech to her children about "daddy's favorite place" which she describes as "the whoring bed". She's clearly in the midst of a breakdown, presumably because of her husband's sexual indiscretions. Even while flinging a hearty dose of batshit crazy at her own kids, Ms. Thurman somehow still seems elegant and lovely. However, if the picture above is any indication, I have a bad feeling that the rest of the finished scene might change that perception.
Chapter 3: Mrs. H

Keeping track of a large network of lovers isn't always easy, and Joe is soon confronted with the unpleasant consequences of being a nymphomaniac.

After all, you can't make an omelet without breaking a few eggs.
NYMPHOMANIAC gets freaky sometime in 2014.
-Vincent Zahedi
"Papa Vinyard"
vincentzahedi@gmail.com
Follow Me On Twitter