Papa Vinyard here, and I got somethin' for ya...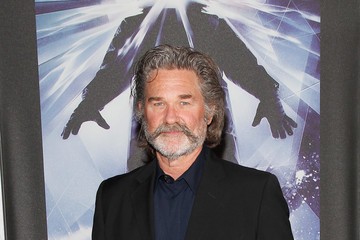 Remember that FAST 7 villain role that almost went to Denzel Washington? Well, according to Variety, we have another contender for the high-profile Universal gig, and it's Snake Burton motherfuckin' MacReady himself, Kurt Russell. He's currently in talks to join the 7th film in a minor capacity similar to the appearance by the certain tough-guy actor who popped up during the credits of FURIOUS 6, leading up to a full-blown baddie role in FAST 8.
If the EXPENDABLES can't have him, then the other big-name, big-budget action series will. I, for one, could not be more revved (*Nelson laugh*) for this development. If you don't count his subversive, fuck-up role in DEATH PROOF, my man Kurt's been off the action scene since friggin' 3000 MILES TO GRACELAND. I don't need to namedrop the reasons why Kurt is an action movie legend. But I will anyway.
ESCAPE FROM NEW YORK. THE THING. BIG TROUBLE IN LITTLE CHINA. TANGO & CASH. TOMBSTONE. STARGATE. Like any of those flicks? Yeah, I thought so.
On top of his credentials as a badass, the dude can seriously throw down in the acting department. VANILLA SKY had Tom Cruise, Penelope Cruz, and Cameron Diaz at the height of their respective fame, and all I remember regarding acting in the reviews were calls for a Best Supporting Actor nod for Kurt (which, probably due to the film's mixed reception, he didn't get). It's one thing to get The Rock to join your franchise for an energy injection. It's a horse of a completely different (and WAY cooler) color to get KURT RUSSELL to hop on and join the fun.
Make this work. Universal/James Wan. You have gotten a bunch of us hook, line, & sinker onboard this series. Here's your chance to keep the momentum going.
And for those who still doubt Wan's ability to direct action, let me point you to this Instagrammed proof of his mastery in depicting vehicular mayhem.
Just a rap song or two away from the real thing, I'd imagine.
FAST & FURIOUS 7 will fling body oil and testosterone in equal measures on July 11th, 2014.
-Vincent Zahedi
"Papa Vinyard"
vincentzahedi@gmail.com
Follow Me On Twitter