Papa Vinyard here, and I got somethin' for ya...
UPDATED: 17:55
Kathleen Turner is officially in Dumb an Dumber To. She plays Fraida Felcher--the legendary hose-hound from Cranston! #dumbto P

— Farrelly Brothers (@farrellybros) August 30, 2013
That Farrelly Brothers tweet reveals that Turner will be playing the "John Deere letter"-writing Fraida Felcher, who, as the last film implied, had trysts with both Harry and Lloyd before Mary Swanson even entered the picture. Could she be the mother of both of their children? This just got pretty interesting...
ORIGINAL ARTICLE BELOW: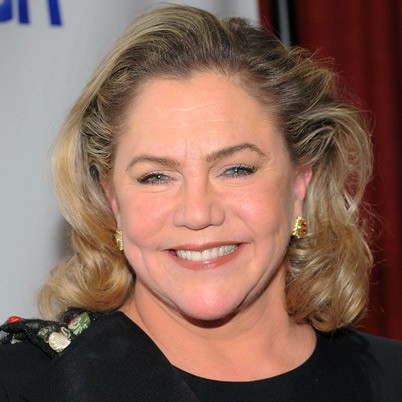 After 20 years, the DUMB & DUMBER Sequel, DUMB AND DUMBER TO, is finally getting in front of cameras, and now the production has its first non-returning cast member. Variety has just broke the news that everyone's favorite BODY HEAT exuding, rabbit-enamored SERIAL MOM, Kathleen Turner, has signed onto the project for an as-yet-unspecified role. She'll be joining Jim Carrey and Jeff Daniels returning as Lloyd Christmas and Harry Dunne, but other than that, details of the film are still slim, other than that it will prominently feature their (estranged? long-lost?) children. Maybe Turner is playing one of the kids' moms?
Turner's been out of the spotlight for, well, a few years now. Other than a run on CALIFORNICATION, a supporting role in MARLEY & ME, and a voice appearance in MONSTER HOUSE, Ms. Turner hasn't been working regularly in mainstream stuff for over the past decade. She made a huge impression in her first performance for Lawrence Kasdan in BODY HEAT 30 years ago, we all fell for just her voice in WHO FRAMED ROGER RABBIT, and whoever doubts her talent for comedy, I point you to John Waters' aforementioned SERIAL MOM. The Farrelly's have gotten solid comic performances from Eva Mendes, Meryl Streep, Brett Farve, and even the mentally ill. I think it'll be a cakewalk for them to do something interesting with Turner.
Now, all it would take is news that they've done a massive re-write of HORRIBLE BOSSES' writers John Morris and Sean Anders' script, and I don't think I could be more excited for this film.
DUMB AND DUMBER TO is scheduled to start shooting next month for a release time sometime next year (my guess: late summer).
-Vincent Zahedi
"Papa Vinyard"
vincentzahedi@gmail.com
Follow Me On Twitter