Hey Yo, Draven here.
We are going to march on with the new posters that debuted this week and next we have a poster for the WWII heist film, THE MONUMENTS MEN: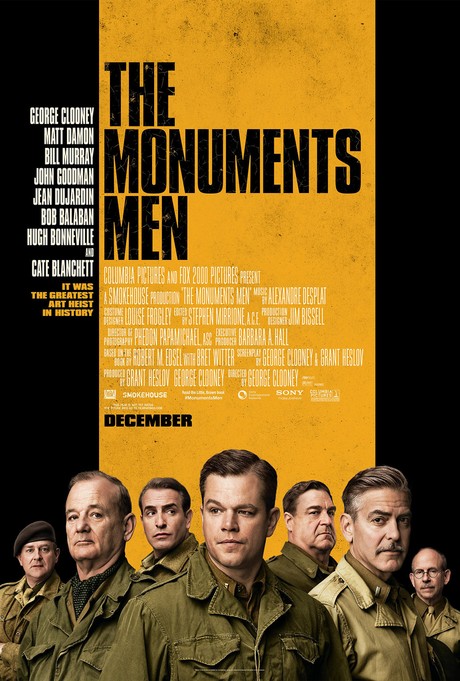 Here we just get a lazy one sheet (via Yahoo), where the only goal is to display the terrific ensemble that George Clooney has put together for his newest film. It is a little surprising to see Matt Damon, front and center instead of George Clooney. which probably means that he is the main character, in what I am sure will be a big Oscar contender this coming season. With a film like this though, this is probably the most effective way to market the film. When you have a cast as stellar as this one, all you have to do is feature them and it will be successful.
Follow me on Twitter here!