Ahoy, squirts! Quint here with today's Behind the Scenes Pic!
I'm deep in the middle of writing up a big set visit piece set to drop tomorrow, so I'm gonna make this one a quickie post. It's a great photo that I could only make less interesting with words anyway, so I'll just the facts, ma'am it.
From the making of 1931's Dr. Jekyll and Mr. Hyde we have director Rouben Mamoulian sitting between his two (well, maybe 3 if you count Jekyll) stars: Miriam Hopkins as Ivy Pearson and Fredric March as Mr. Hyde.
Thanks a ton to Decaying Hollywood Mansions for the image. Enjoy!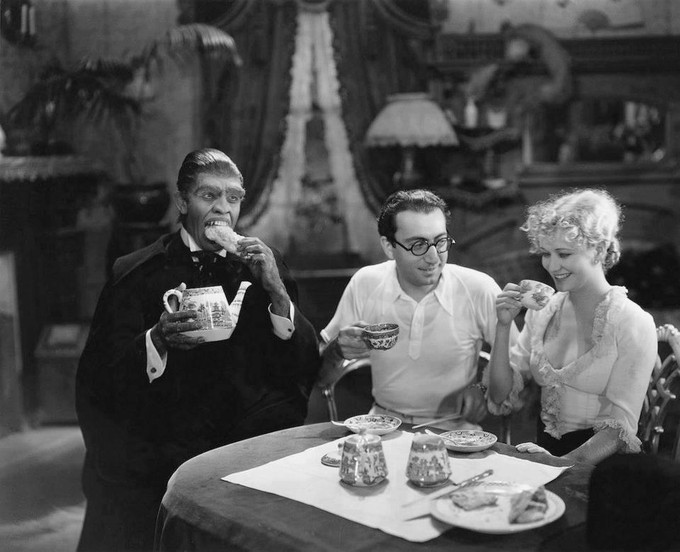 If you have a behind the scenes shot you'd like to submit to this column, you can email me at quint@aintitcool.com.
Tomorrow's behind the scenes pic will give ya' the blues... and make you hungry for spaghetti, too.
-Quint
quint@aintitcool.com
Follow Me On Twitter
I've got a lot of maintenance work to do on the previous BTS articles, but you can visit two pages worth of images (beware of some broken links thanks to the last server shift): Click here for Page One and Click here for Page Two!