Cool News
Check Out Sean Phillips's Beautiful Hand-Painted Poster For WE GOTTA GET OUT OF THIS PLACE!
Beaks here...
The Toronto International Film Festival is once again upon us, which means we're starting to see all kinds of trailers, posters, production stills, etc. popping up for all of the movies that will be clamoring for attention over the next few weeks. For films that don't have the benefit of a major star or a director with a known track record, getting traction can be extremely difficult. Aside from the summary in the festival program, how do you stand out?
For first-time directors Simon and Zeke Hawkins, the answer is to somehow get Eisner Award-winning artist Sean Phillips to hand paint your poster. This is how you stand out (via IndieWire)...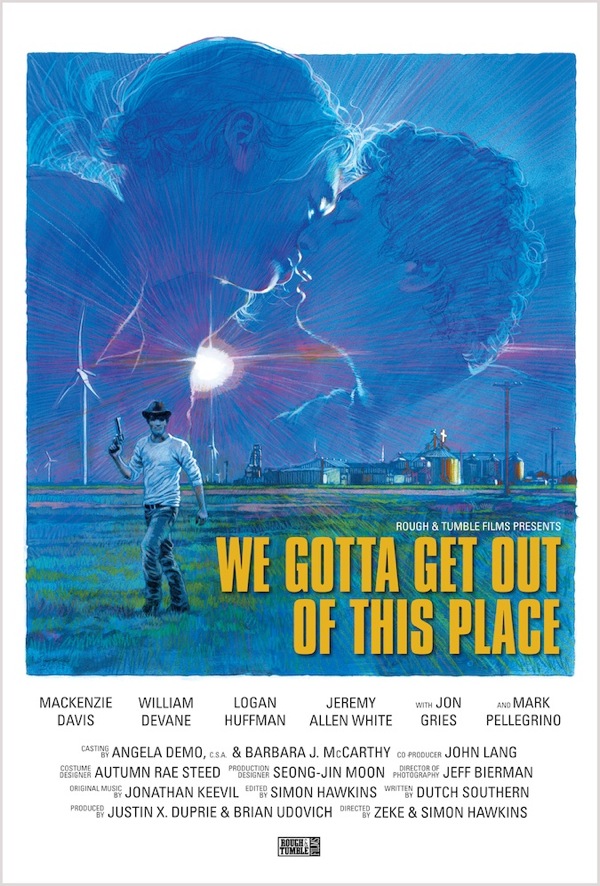 I don't even need to know what the film is about. I'll see that right now.
The premise is simple, but intriguing: three Texas teenagers (Jeremy Allen White, Mackenzie Davis and Logan Huffman) looking to escape their small cotton-mill town run afoul of local gangsters when one of the boys steals money from his mobbed-up boss. According to the TIFF synopsis, the Dutch Southern screenplay is reminiscent of Jim Thompson's classic crime fiction. That more than works for me.
WE GOTTA GET OUT OF THIS PLACE premieres at the Toronto International Film Festival on September 7th.