There's a new poster making the rounds for Matthew McConaughey's next film, THE DALLAS BUYER'S CLUB - co-starring Jenifer Garner, Steve Zahn, and Jared Leto.
The film chronicles the exploits of Ron Woodroof - who in 1986 (the early days of the HIV/AIDS epidemic) finds his homophobic existence flipped upside down when he's diagnosed with HIV/AIDS and given 30 days to live. Woodroof goes searching for alternative treatments for the affliction, which were not legalized in the US, resulting in the somewhat unintentional formation network which would essentially import and traffic these much-needed treatments to patients in need.
There's a new poster for the film...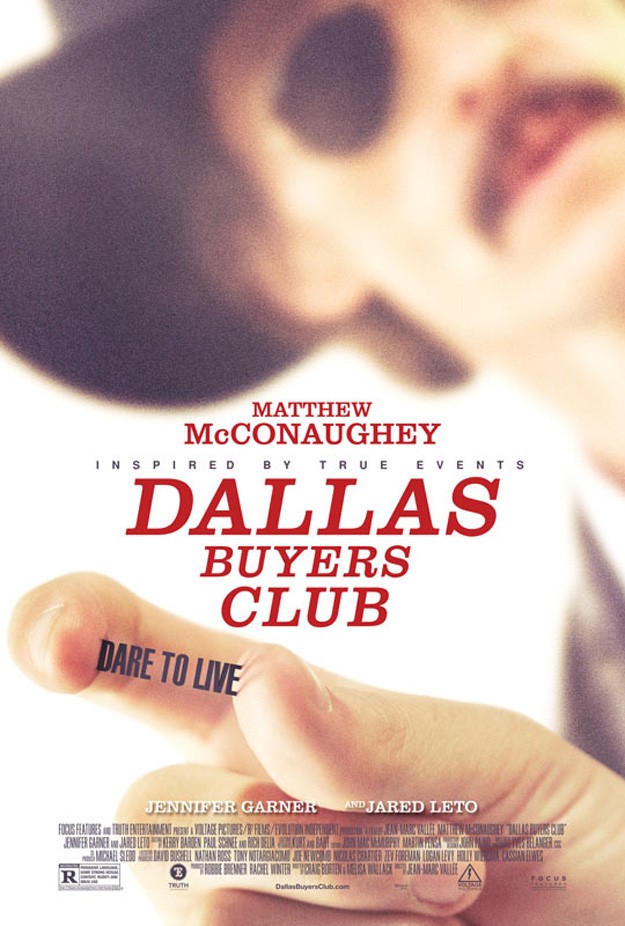 ...and HERE's a promising trailer over at iTunes.

This is looking rather good.
-------------------
Glen Oliver
"Merrick"
- e-mail
- Twitter
- Google +