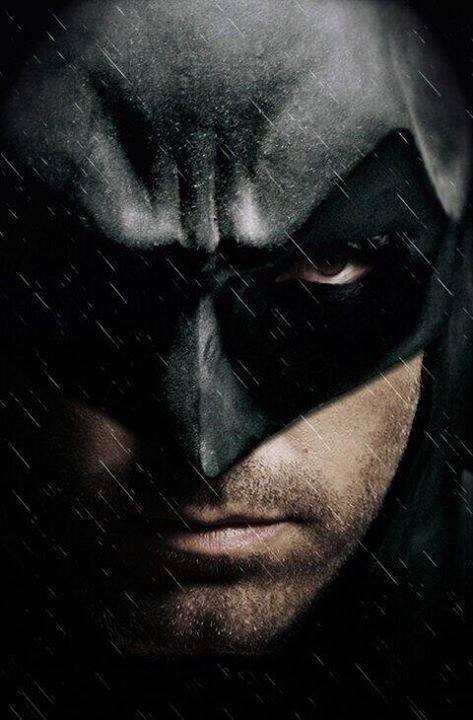 [fan rendering via Robert Meyer Burnett]
I am, frankly, disappointed...although not entirely surprised...by the recent uproar surrounding Ben Affleck's casting in Batman. If recent movie history has taught us anything, it's that we shouldn't be quick to judge an actor's capabilities in a role until we've seen - and weighed - the final product they're appearing in.
I vividly remember the ENORMOUSLY negative clamor surrounding Michael Keaton being cast as Bruce Wayne/Batman back in the 80s. Now he's many people's favorite Bat, and when word came that the character was going to play a part in Zack Snyder's MAN OF STEEL sequel, there was no small portion of folks who immediately called for Keaton's return.
Remember how many people hated the thought of Daniel Craig as James Bond? Remember the negativity surrounding Heath Ledger as the Joker in THE DARK KNIGHT (a role for which he won a posthumous Oscar)? Or Chris Evans as Captain America?
The list goes on.
YES - there have been cases of woeful miscasting throughout film history. But there have also been countless examples of inspired casting - which worked beyond many expectations, and even went on to become iconic. Will this be the case with Affleck as Batman/Bruce Wayne? I honestly have no idea...but I DO feel it's a tad silly to get too uptight about his casting until we've at least seen what he has in store for us. There are, quite simply, too many illustrations of casting which has worked wonderfully - despite its face-value logic - to warrant too much pre-judgement in such matters.
With this said, I thought I'd call your attention to Borys Kit's interesting article over at THR. It's an interesting insight into some of the Behind-the-Scenes machinations which led to Affleck landing the role. I've pulled a few samples from the piece for discussion herein, but strongly encourage to glance over the whole shebang - which is HERE.
Sources tell The Hollywood Reporter that the process began earlier this year, after director Zack Snyder had finished working on Man of Steel with producer Christopher Nolan.
[EDIT]
the studio approached other actors as well, including Josh Brolin. Ryan Gosling was also a possibility
[EDIT]
The deal also potentially lines Affleck up to star in (and direct?) Warner Bros.' answer to The Avengers: The eventual Justice League movie.
So what you will about Ben Affleck - I have to think Gosling as BruceBat would've been far more problematic. But maybe that's just me...
-------------------
Glen Oliver
"Merrick"
- e-mail
- Twitter
- Google +