Papa Vinyard here, and I got somethin' for ya...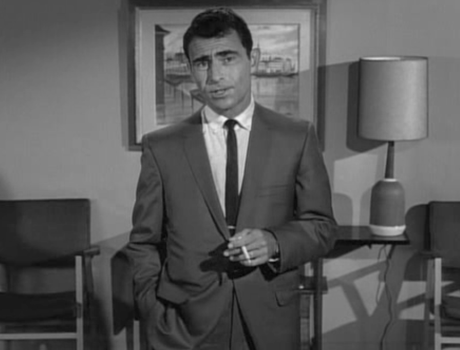 Variety has broken the news that Joseph Kosinski's TWILIGHT ZONE project has gained some momentum in the form of a screenwriter hire. The guy that Kosinski, Warner Bros., and producer Leonardo DiCaprio got to pen the adaptation of one of the finest written properties in the history of television is…
Aron (Ari) Eli Coleite. He has a picture in development called THE END, but his resume primarily consists of TV credits on shows like CROSSING JORDAN, HEROES, and THE RIVER. He actually functioned in various producing capacities on HEROES for its entire run. Which is fine, I suppose, but obviously, a more tested writer scribing this film would put us ZONE fans more at ease. It's not like they can get Richard Matheson to write the movie or anything, but ZONE the series attracted famous sci-fi/fantasy writers all the way back in its first-run airing. You're telling me that Warner Bros. couldn't lock down any big names to play ball with their vision while injecting it with some provocative concepts and ominous-as-fuck imagery?
I'm still hoping for the best with this one, but a lot of us were keeping our fingers crossed for a totally showstopping screenwriter to jump on and give this update life, and Coleite isn't quite that guy. Let's see if he can do the job, and make us travel to that fifth dimension beyond that which is known to man...
By the way, if you haven't read Mitch Horowitz's essay on the continued relevance of TWILIGHT ZONE, you should check it out. Good stuff.
-Vincent Zahedi
"Papa Vinyard"
vincentzahedi@gmail.com
Follow Me On Twitter