Movie News
Bradley Cooper To Voice Rocket Raccoon For GUARDIANS OF THE GALAXY!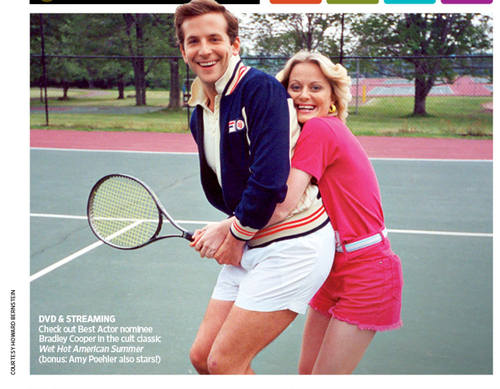 Beaks here...
Kudos to Latino Review. They landed this scoop last night, and it has 100% panned out. The Hollywood Reporter is confirming El Mayimbe's report that Bradley Cooper has snagged the scene-stealing role of Rocket Raccoon in Marvel's GUARDIANS OF THE GALAXY. Cooper will only be providing the voice for the uzi-toting varmit, but given how crucial the character is rumored to be to the story, his vocal stylings will be make-or-break in terms of establishing Rocket Raccoon as a badass action icon. Personally, I was hoping they'd go for someone with a gruffer voice (I loved Harry's Kurt Russell suggestion), but Cooper's certainly earned the benefit of the doubt here. I'm sure he'll be fine.
Production on GUARDIANS OF THE GALAXY is ongoing, with a scheduled release date of August 1, 2014. This is a big, big gamble for Marvel, which thinks they've got a GHOSTBUSTERS/GALAXY QUEST hybrid in this movie. It's up to director James Gunn to strike that tricky tonal balance. Will he be able to pull it off?