Ahoy, squirts! Quint here. Jason Edmiston is quickly becoming one of my favorite Mondo artists. I grew up collecting Joe Jusko's Marvel Masterpieces cards and obsessing over Famous Monsters and Cinefantastique covers and Edmiston's style is like a mixture of all those elements.
This Friday he'll have his own show at the Mondo Gallery (4115 Guadalupe Street) in Austin, TX titled A Rogue's Gallery which focuses on movie villains. There have been a few of his pieces released, and they're all great, but how do you top the Devil himself as a villain? Especially when that devil is portrayed by Tim Curry?
Below is our exclusive debut of one of the pieces from the show....
"There is no good without evil, no love without hate, no innocence without lust. I am..."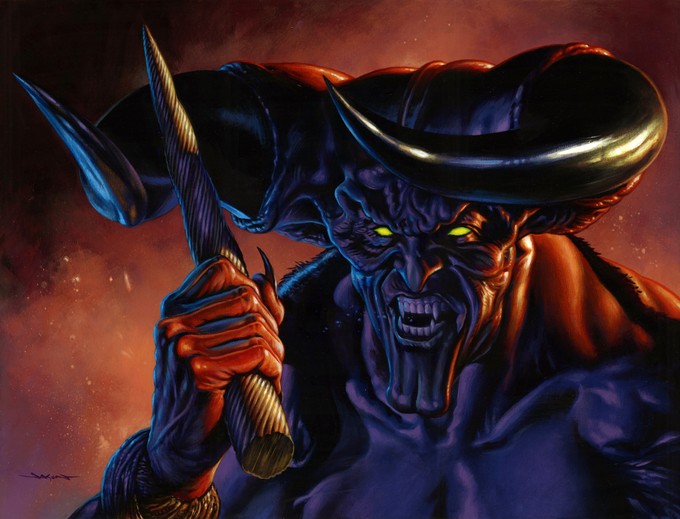 Great piece! It has a very Hildebrandt Bros vibe, right?
Tim Curry as Darkness in Legend is one of the most amazing creatures ever brought to life, thanks greatly to Rob Bottin's amazing makeup.
That piece measures 24x18 and is accomplished with acrylic on wood. I believe that one is only available at the show, but I do know that some of Edmiston's work will be sold as prints both at the show and online. Make sure to follow @MondoNews on Twitter to keep up with all the sales announcements.
Below are some of my favorites that have emerged on the web over the last few days: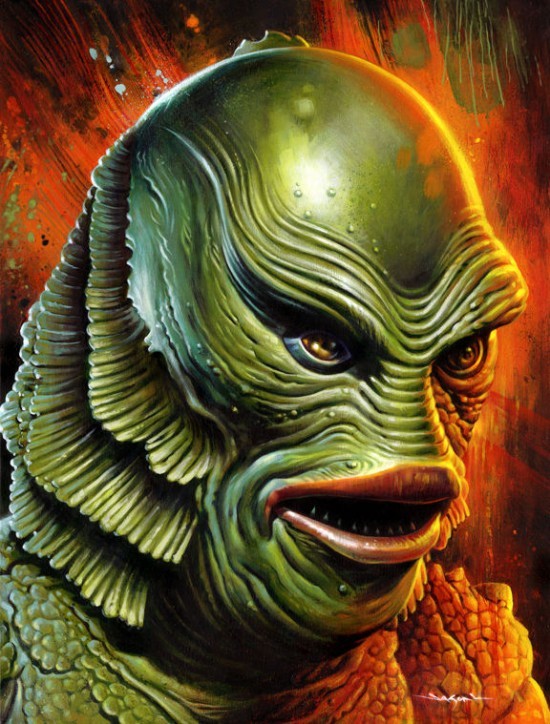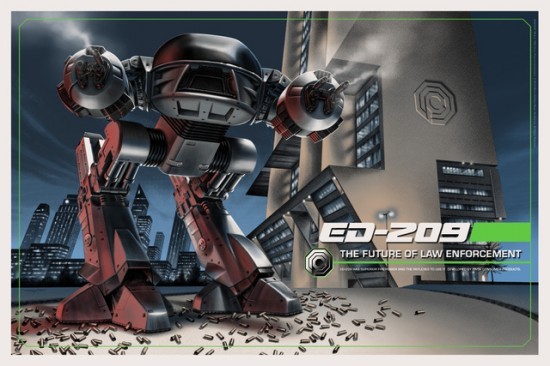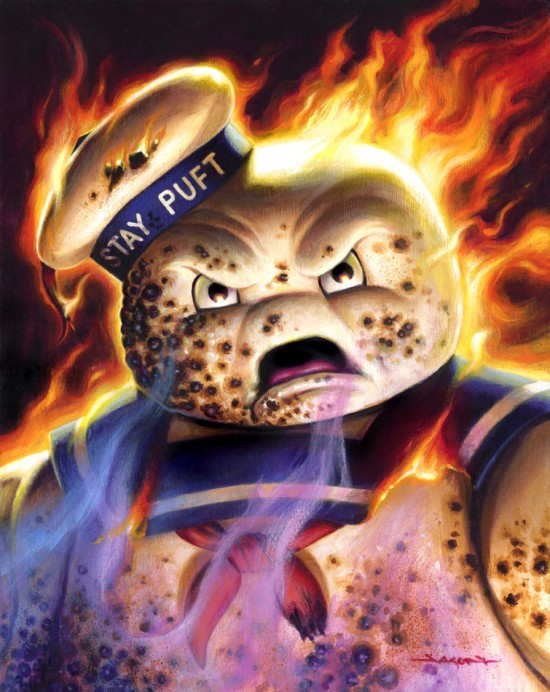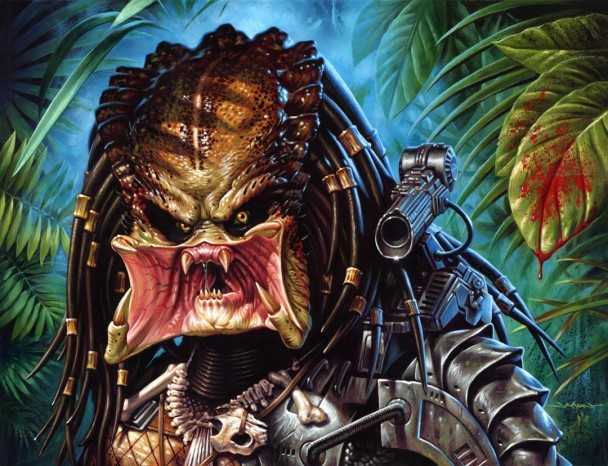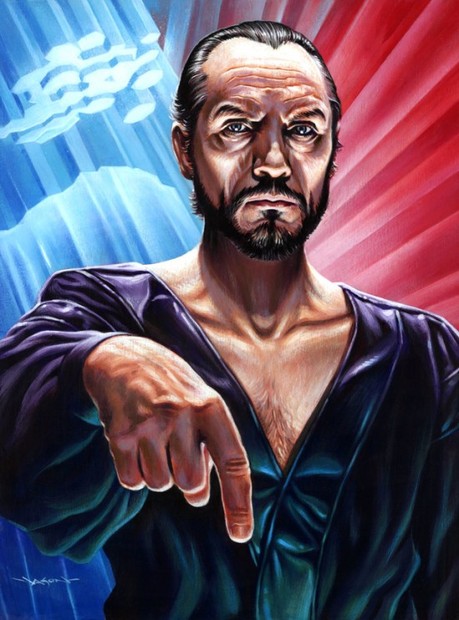 You better believe that Kneel Before Zod will be mine. Holy shit is that great or what?
A Rogue's Gallery will open this Friday and all the pieces will be on display through September 14th.
-Eric Vespe
"Quint"
quint@aintitcool.com
Follow Me On Twitter