I can't say much more than I've already said here about Paul W.S. Anderson. His films look great from a design and aesthetic sense...and sometimes even possess awesome ideas...but the man can't seem to bring the slightest bit of energy or gravity to what's on-screen. In general ,everything feels so flat...fluffy...and forgettable.
Thus, it's hard to imagine his upcoming POMPEII epic being any more substantive - even when the setting alone promises certain and spectacular apocalypse.
EW now has our first look at Kit Harrington as the protagonist of the film. Harrington may be best know to GAME OF THRONES fans as Jon Snow...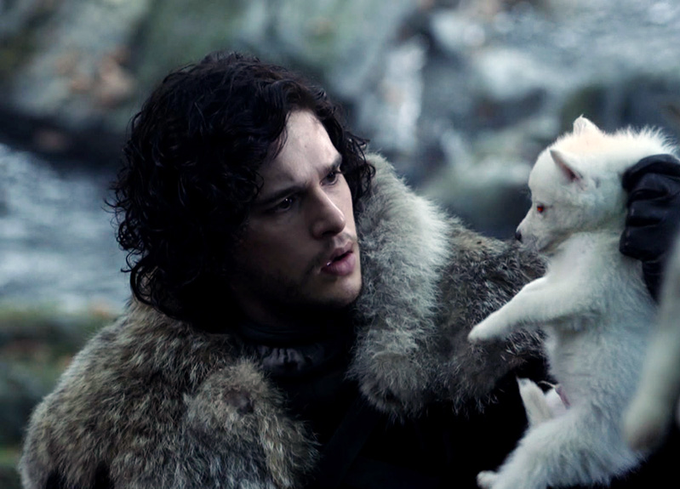 Here, in this image from POMPEII, Harrington is seen looking mighty, buff, gladitorial, and purposeful...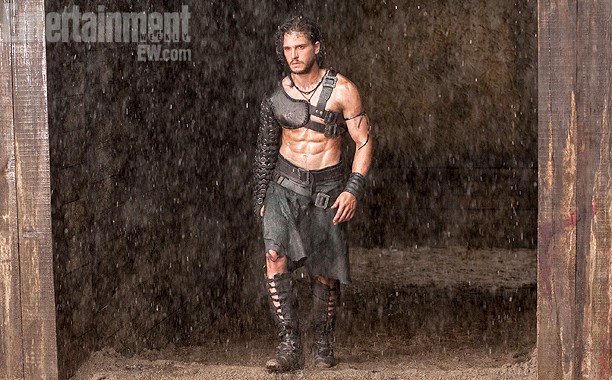 THIS piece at EW (and Harrington) provide this context for the image:
"This is the first scene you see me in. It's set in London, in fact, and it's a scene where my character is a gladiator fighting in an arena. That's his gladiator look," Harington said. "It's a great little fight against three masked gladiators and sets up who he is and where he's going. You see me display my skills quite early on." Perhaps unfortunately for us, this isn't his uniform. "It's a costume I don't actually wear for the rest of the film, but it's an establishing one."
[EDIT]
"Milo is a Celt who is enslaved when he is a child and his family is killed. There's a time cut that happens in the movie where you see me go from a child to a man, and you realize he's been a gladiator for a long time. Eventually he's taken to Pompeii,"
Be sure to check the EW article linked above for more info; POMPEII opens early next year.
-------------------
Glen Oliver
"Merrick"
- e-mail
- Twitter
- Google +