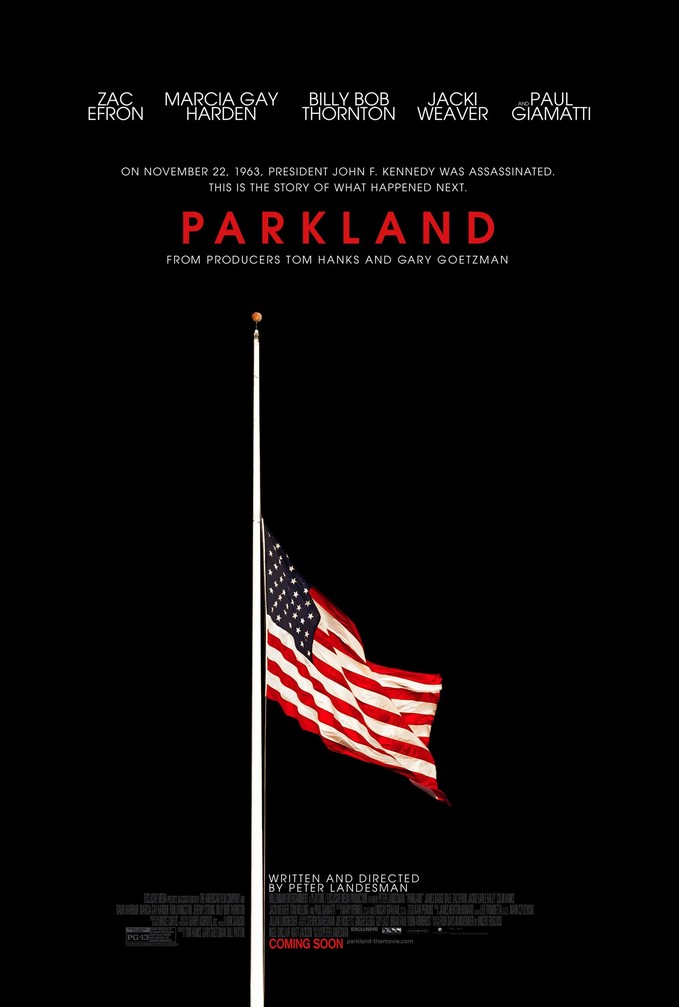 Yahoo brings us a trailer for PARKLAND, a new film starring Zac Effron as Jim Carrico - a doctor attending to President John F. Kenedy on the day he was assassinated, SMALVILLE's Tom Welling as Roy Kellerman - one of Kennedy's Secret Service protectors, Billy Bob Thornton as Secret Service agent Forrest Sorrels, Paul Giamatti as Abraham Zapruder - the man who shot this wrenching and iconic footage...
...Jackie Earle Haley as Father Oscar Huber, who administered JFK's Last Rites, Marcia Gay Harden as Doris Nelson, a nurse at Parkland Memorial Hospital (where Kennedy was taken post shooting), and more. A pretty great cast.
This one comes to us from writer/director Peter Landerman and is due in theaters this September.
Like many, I've found myself deeply - and grimly - fascinated by the Kennedy assassination over the years. Do I believe some sort of conspiracy was afoot, and there was more than one shooter. Not immediately - but I strongly believe that anything is...very possible. But I also believe that luck and fate play a huge part in our universe, so...
One of the more interesting JFK assassination tales I've heard in recent years came from Meat Loaf - who talked about being in Dallas on the day of the event, witnessing and witnessing some peculiarities. He mentions this occasionally, but I'm specifically referring to an interview he did with Howard Stern which doesn't seem to be online. If anyone out there has a transcript or remembers more details, feel free to post in the Talkbacks below!
-------------------
Glen Oliver
"Merrick"
- e-mail
- Twitter
- Google +