Papa Vinyard here, and I got somethin' for ya...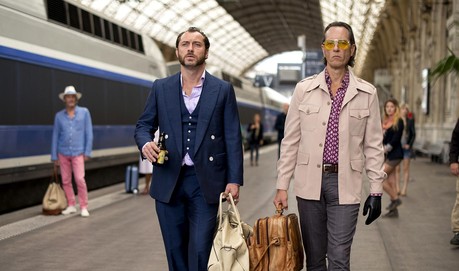 What do you do when you're a talented U.K.-born actor who's been pigeonholed into soft and/or nice-guy roles? Easy: grime it up and play a seedy character, while surrounding yourself with strong British character actors. James McAvoy took a step in that direction with TRANCE and is going full-slime in FILTH, and now Jude Law is following suit and going further with his ROAD TO PERDITION/CONTAGION sleazeball routine in DOM HEMINGWAY. He'll be playing a safecracker who gets released from a 12-year jail stretch in Richard Shepard's upcoming flick. Co-starring with him is Richard E. Grant, Demian Birchir, and everyone's favorite dragon's daughter, Emilia Clarke. Law's performance could be a total dog, and I'd see it based on those names alone, but something tells me this "funny, profane, and dangerous" figure (as the press release describes him) will be a great showcase for Law's under-appreciated bad side. Check out these posters and tell me that there isn't a sense of ballsy anarchy that is missing from a lot of Law's stateside work. Shepard's THE MATADOR had a strong, dark sense of humor, and this art seems to imply that this film will retain that quality, which is a plus. Of course we won't know the actual quality of the film until it premieres at TIFF next month, but I'm definitely keeping an eye open for further word on this one.
And come on: Richard E. Grant's playing a hardened criminal, and you're not dying to see this?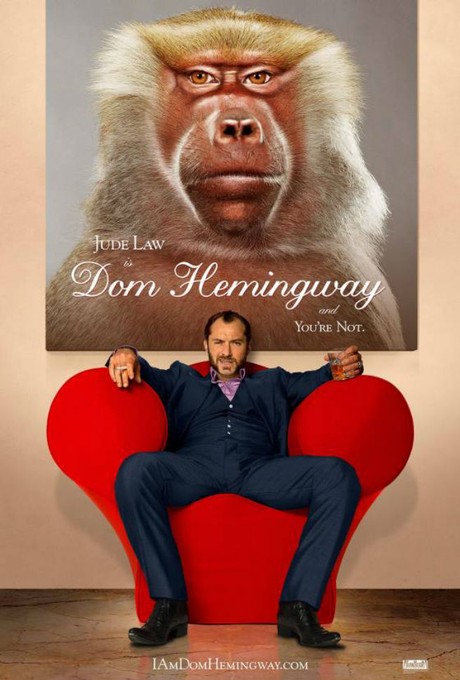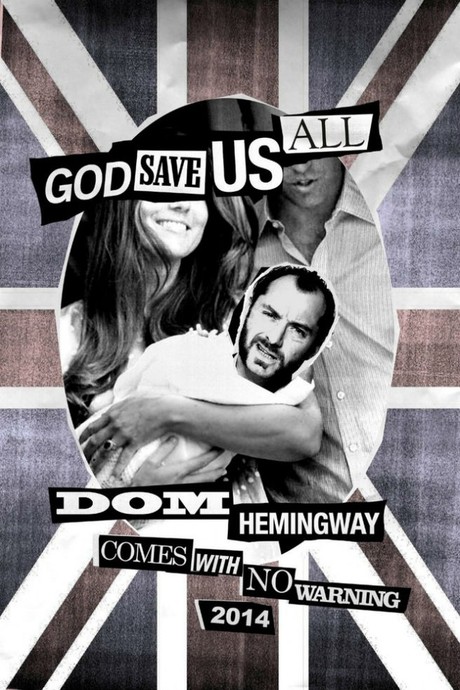 DOM HEMINGWAY starts pinching loot on April 4th, 2014.
-Vincent Zahedi
"Papa Vinyard"
vincentzahedi@gmail.com
Follow Me On Twitter