I've been very interested in this film since I saw its trailer a month or two ago. Well, since I found out Benedict Cumberbatch was involved, actually.
This one's about the ever-incendiary WikiLeaks - and Cumberbatch plays WikiLeaks founder Julian Assange.
The film is directed by Bill Condon, who brought us CHICAGO and DREAMGIRLS and the only two TWILIGHT films which were vaguely palatable (I use that characterization loosely - although I do think the final hour of the very last film were genuinely pretty well done) and based on two books: WIKILEAKS: INSIDE JULIAN ASSANGE'S WAR ONSECRECY and INSIDE WIKILEAKS: MY TIME WITH JULIAN ASSANGE AT THE WORLD'S MOST DANGEROUS WEBSITE.
A new poster for the picture is making the rounds - and here it is for your considration. THE FIFTH ESTATE opens October 13.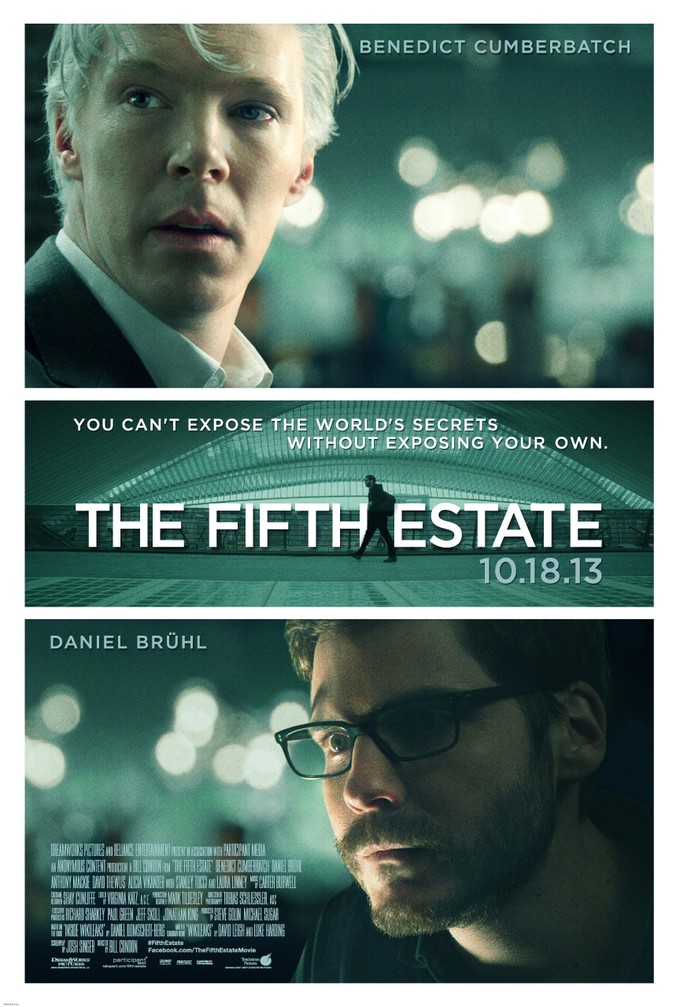 -------------------
Glen Oliver
"Merrick"
- e-mail
- Twitter
- Google +