Papa Vinyard here, and I got somethin' for ya...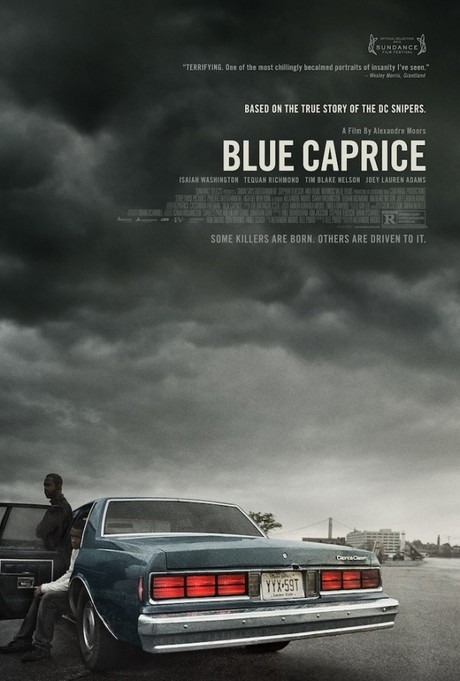 Remember those sniper attacks that occurred around the Washington D.C. area back in '02 (man, was that really 11 years ago?)? Two men, one older, one about 17, were driving around in a Chevy Caprice and picked off random targets with a stolen Bushmaster rifle equipped with a holographic scope. Well, there's finally a movie about the murders, and the two dudes responsible, and today, we got a trailer for it. It's shows off Isaiah Washington as the elder sniper and Tequan Richmond as his impressionable young accomplice, and man, I'm digging what we see of Washington's performance. If you can remember a time before a certain homophobic slur nearly derailed his career, Washington rose up as a promising actor, turning in strong performances in Spike Lee films like CLOCKERS, GIRL 6, CROOKLYN, and GET ON THE BUS, as well as flicks like OUT OF SIGHT and TRUE CRIME. This looks like it could be his most electric, complicated role yet, and it singlehandedly puts this movie on my radar.
The rest of the film looks good too. It has a no-nonsense, foreboding tone that seems like the appropriate way to focus on these two convicted sociopaths for the length of a feature. It's crazy to see Joey Lauren Adams de-glammed to the extent that we see here, and fellow cast member Tim Blake Nelson is always welcome.
The Sundance reviews were strong, so I'm thinking that the reason this film isn't getting more of a push is its mid-to-low star power and its controversial subject matter. If the film pulls off more chilling moments like the shot of the rifle muzzle slowly creeping out the back of the Caprice, then this film should make a splash with indie audiences and mainstream critics alike
BLUE CAPRICE rolls up into theaters on September 13th, and then VOD four days later on September 17th.
-Vincent Zahedi
"Papa Vinyard"
vincentzahedi@gmail.com
Follow Me On Twitter