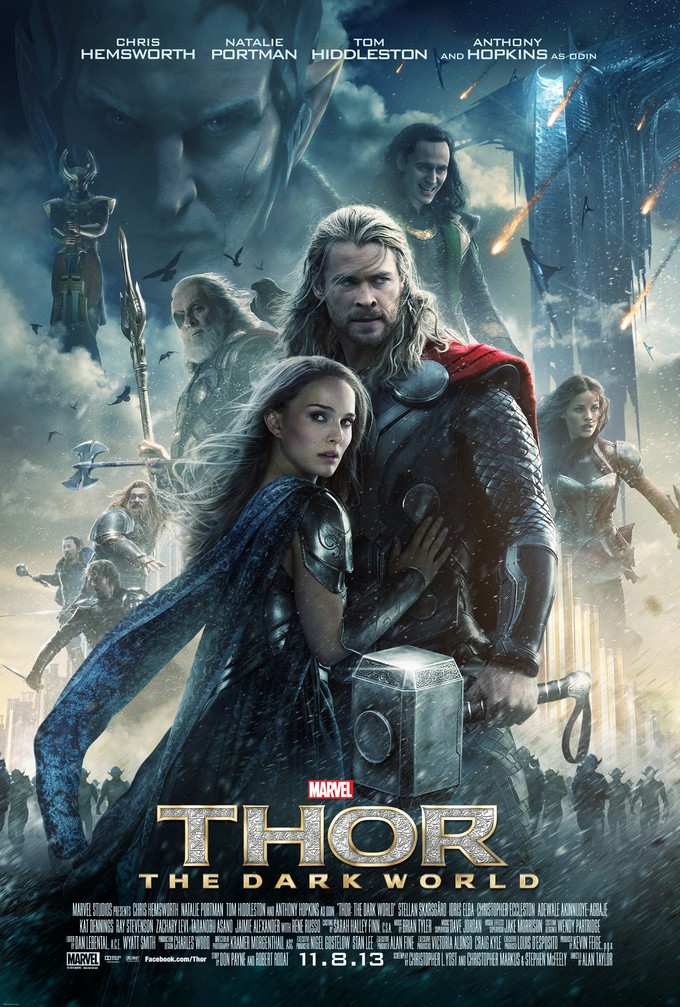 THOR: THE DARK WORLD is set to hit theaters on November 8, but if you wanna see it in IMAX? You can see it a full week early.
Today, IMAX announced that the film would debut in the large screen format on October 30 - one week before the picture bows in standard presentations.
The IMAX release of Marvel's Thor: The Dark World will be digitally re-mastered into the image and sound quality of The IMAX 3D Experience with proprietary IMAX DMR (Digital Re-mastering) technology. The crystal-clear images, coupled with IMAX's customized theatre geometry and powerful digital audio, create a unique environment that will make audiences feel as if they are in the movie.
I've recently found myself tremendously happy with IMAX theatrical presentations (RAIDERS OF THE LOST ARK, OBLIVION, PACIFIC RIM - you didn't really think we'd get through an article without mentioning it, did you?), although I have noticed a considerable difference in audio/image quality between the licensed IMAX screens (often called "LIEMAX"). As more and more studios push more and more pictures into the impressive format - it would be lovely to think IMAX might engage in some tighter quality control as a condition of such licensing, although I rather suspect that with greater volume will come increased dispassion and resultant brand dilution.
Come what may, it'll be a blast to see THE DARK WORLD in this manner. And, of course, GRAVITY. And THE WIZARD OF OZ around the same time!?!?
-------------------
Glen Oliver
"Merrick"
- e-mail
- Twitter
- Google +