Papa Vinyard here, and I got somethin' for ya...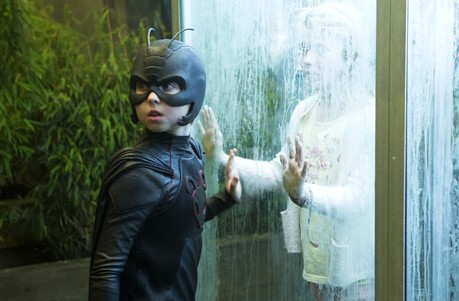 We have yet another TIFF trailer leading up to the festival next month, this one being the oddest by a mile. This one has a twelve year-old kid who, after being bitten by a magic ant, gets some superpowers and pulls a KICK-ASS/SPIDER-MAN, taking it upon himself to use said powers to take down bad guys. I like the style, the subversion of cliched comic book tropes, and the surprisingly sincere tone. I can't decide whether this is a honest-to-god children's movie, or a savvy, brave spin on a tried-and-true genre using really young kids. Make your own conclusions.
ANTBOY will play at TIFF next month, and will be released in Denmark on October 3rd. Let's see if it picks up a U.S. distributor!
-Vincent Zahedi
"Papa Vinyard"
vincentzahedi@gmail.com
Follow Me On Twitter