Papa Vinyard here, and I got somethin' for ya...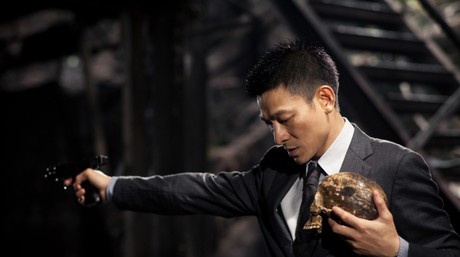 Leading up to its exhibition at TIFF (it premiered at Cannes earlier this year), we have a trailer for Johnnie To's next, BLIND DETECTIVE. He has Andy Lau playing a Hong Kong cop who goes blind on the job, but gains a heightened sense of sensory intuition that gives him a new edge in his detective work. He teams up with Sammi Cheng's upstart young officer, and they go to work solving various crimes. The film looks stylish, captivating, and just plain cool; To is hot off of his latest hit, DRUG WAR, and reteaming with Andy Lau (the two last worked together on '04s YESTERDAY ONCE MORE) is an easy attention grabber, particularly back home in China. The film didn't get rave reviews out of Cannes, with some citing a mismatched tone and some over-the-top supporting performances, but between the credits and this trailer, it has enough going for it to be on my radar. Hopefully we get a U.S. release date soon.
BLIND DETECTIVE will be shown next month at TIFF. No word on a stateside release date yet.
-Vincent Zahedi
"Papa Vinyard"
vincentzahedi@gmail.com
Follow Me On Twitter