Hey guys! Horrorella here...
It looks like Vin Diesel is gearing up to add another sci-fi franchise to his resume. According to THR, he is teaming up with GRACE OF MONACO scribe Arash Amel on a new sci-fi project, entitled SOLDIERS OF THE SUN. The story is "set in a post-apocalyptic future and focuses on a squad of soldiers that searches for a fabled city of gold while on a tour of duty in Mexico liberating it from an alien race known as Orcs."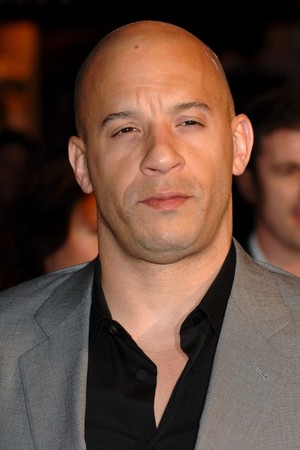 Universal has already picked up the project, and Diesel will produce, along with Samantha Vincent and Lorenzo di Bonaventura. The idea with this story is to launch another ensemble-action franchise along the lines of the FAST AND FURIOUS series.
Sounds like it could be an interesting project, and I'm always on board for original properties. Nothing has been announced regarding filming or a target release date as of yet. Diesel has a lot of stuff on the horizon though, with RIDDICK out next month and with filming of FAST & FURIOUS 7 and THE LAST WITCH HUNTER taking place later this year. Plus, his rumored involvement in GUARDIANS OF THE GALAXY as the voice of Groot.
Follow me on Twitter