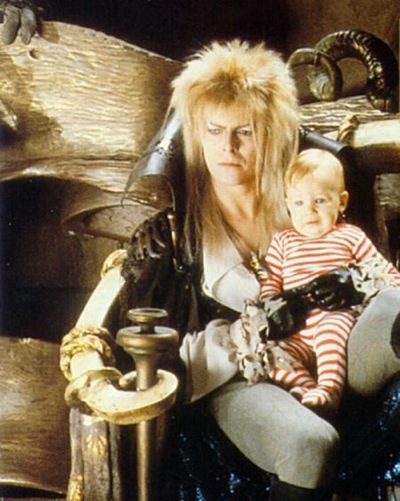 Beaks here...
As a fan of FLIGHT OF THE CONCHORDS and THE MUPPETS, you can count me in for just about anything Bret McKenzie and James Bobin are working up. At their best, they combine the heartfelt whimsicality of Jim Henson with the wincingly funny romantic comedy of folks like Woody Allen and Albert Brooks. Obviously, I'd love to see McKenzie's CONCHORDS partner Jemaine Clement in the mix as well, but that doesn't seem to be in the cards at the moment.
In any event, two out of three from this creative team works for me. Their latest project: a "fairy tale musical comedy, sort of akin to LABYRINTH". McKenzie shared this news with Collider during the AUSTENLAND press junket. It's very early in development, but he did say a) he's the sole writer, b) Bobin is helping him to develop it, and c) it's his favorite thing he's working on at the moment. He also described it as THE MUPPETS meets THE PRINCESS BRIDE. I dig.
Of course, projects like this have a way of falling apart, but if McKenzie is really into it, I've a feeling it'll come to fruition. I think we've only scratched the surface of his talent thus far.