Ahoy, squirts! Quint here with today's Behind the Scenes Pic!
Yesterday I had a shot of Woolie Reitherman making faces at himself in the late '40s as he animated Mickey Mouse for the Fun and Fancy Free segment Mickey and the Beanstalk. Today I have a companion photo from my generation.
What I like about running this photo after yesterdays is that it illustrates perfectly that no matter how much animation changes it stays the same on an artistic level. Reitherman was using pencil and paper to bring Mickey Mouse to life and below we see Pete Docter using the same facial experimentation reference techniques to give life to Toy Story's Woody.
So, enjoy this shot in my continual Disney-inspired BTS run!!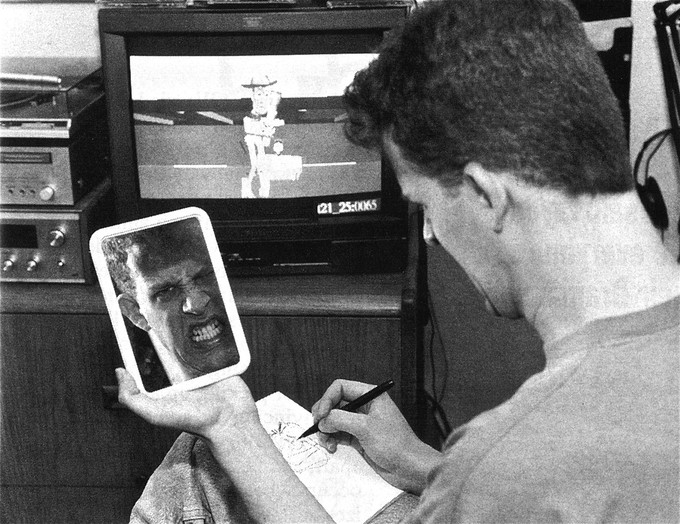 If you have a behind the scenes shot you'd like to submit to this column, you can email me at quint@aintitcool.com.
Tomorrow's behind the scenes pic has a whale of a tale to tell ya', lads.
-Quint
quint@aintitcool.com
Follow Me On Twitter
I've got a lot of maintenance work to do on the previous BTS articles, but you can visit two pages worth of images (beware of some broken links thanks to the last server shift): Click here for Page One and Click here for Page Two!