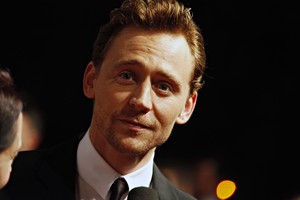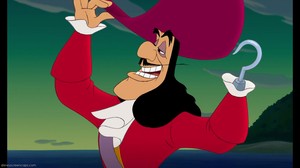 Ahoy, squirts! Quint here. One of the big surprises today at D23 was announcing Tom Hiddleston as joining the voice cast for an upcoming film in the Tinkerbell animated feature series.
Christina Hendricks was also announced in a sequel called The Pirate Fairy. Hendricks will voice Zarina, the titular pirate fairy. John Lasseter said this film will start the bridge between the Tinkerbell films and Peter Pan and I didn't realize how much until Hiddleston came out on stage to talk about his character, James - The Cabin Boy.
One, Hiddleston can't help but charm the socks off of a crowd. The girls love him... okay, and the guys love him, too. You can't help it! Anyway, he was asked to talk about his character. He said James is a very educated man and becomes very close to Zarina, one of most trusted friends.
Just as I was starting to really question why Hiddleston at this stage in his career would take a secondary role in a direct to video Tinkerbell series, Hiddleston started getting creepier with his voice, saying that James might not be what he seems and Zarina doesn't see that she's being played by a cunning, cruel man who wants to captain the pirate ship himself... James, the Cabin Boy is actually James Hook (pre-incident with the crocodile, so he has both hands).
So, Hiddleston will be voicing Captain Hook for any new Neverland stories, it seems. I imagine he gets his ship in this movie and his crew of despicable pirates. Wonder what happens to Zarina...
So, that's the news. I'm very sad that you guys couldn't have been there to see Hiddleston get pressured by the thousands-strong audience into breaking into a rather good rendition of The Bare Necessities after he said Jungle Book was his first Disney movie and one of his all-time favorites.
More from D23 coming up soon! Stay tuned!
-Eric Vespe
"Quint"
quint@aintitcool.com
Follow Me On Twitter