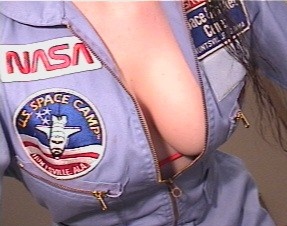 Encouraged by the huge success of "Under The Dome" CBS has won the bidding war for 13 episodes of the sci-fi series "Extant."
CBS could air "Extant" on its broadcast network or hand it over to its uncensored pay-cable channel Showtime.
Deadline has the premise:
a futuristic thriller about a female astronaut trying to reconnect with her family when she returns after a year in outer space. Her experiences lead to events that ultimately will change the course of human history.
Spoiler alert: it looks like an extraterrestrial got her pregnant.
We know this is sci-fi because it's set in an alternate universe that still has a space program.
The script is by a newcomer named Mickey Fisher.
"Dome" is the most-watched TV series this summer if you don't count football games, holding up in the ratings quite nicely despite the fact that Time Warner Cable no longer carries CBS in New York, Los Angeles and Dallas/Ft. Worth.
CBS also just ordered a second season of "Dome" widely expected to air next summer.
Find all of Deadline's story on the matter here.