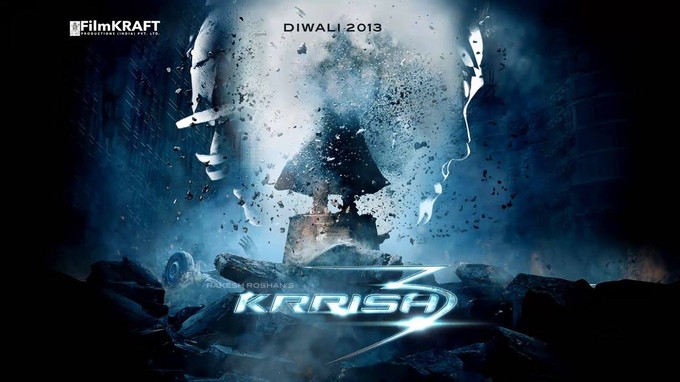 I don't know what the fuck these people are going on about, and I'm not even clear regarding what we're seeing on-screen. However, it's been said that comic books and superheroes speak in something of a universal language by nature of their essence and iconography, and this trailer for KRRISH 3 bars out such assertions.
If I'm following the linage of this one correctly, this (as evidenced in its title) is the third installment in a series which began back in 2003 with KOI...MIL GAYA and continued in 2006 with a film called KRRISH (so KRRISH 3 as a title is discontinuous, as there was never actually a KRRISH 1 or KRRISH 2 - a la RAMBO 3). All three pictures are directed by Rakesh Roshan - with this KRRISH 3 hits in India this November.
If you've never seen any Bollywood science fiction/superhero films...they are trippy as hell, frequently staggeringly audacious...and often bring the spectacle in ways many American films would never dare to consider. Check out these clips from the freakishly amazing ENTHIRAN...
...or the interesting and cool RA ONE for a taste of what you're missing.
KRRISH 3? Well, I haven't actually seen the previous films in the cycle, but now that I've see the footage below...I'm pretty sure I'll be doing so in short order. Spectacular stuff. There's so much more coolness in the world than just Hollywood...
-------------------
Glen Oliver
"Merrick"
- e-mail
- Twitter
- Google +