Ahoy, squirts! Quint here with today's Behind the Scenes Picture.
You can't go wrong with a picture of Marty Scorsese at the beginning of his career, can ya'? So it is that I have this lovely shot from Mean Streets featuring Mr. Scorsese and Harvey Keitel.
It's been way too long since I've seen this movie. I had a Scorsese marathon about a decade ago where I watched a whole string of his stuff I hadn't seen before, including Mean Streets and Raging Bull. I preferred Raging Bull, but there was something to the grime and grit of Mean Streets that has stuck with me all these years, even after much of the detail of the movie has faded in my memory.
So, yeah. It's high time for a rewatch. Here's the BTS shot in the meantime. Thanks to Adam Stevenson for the image.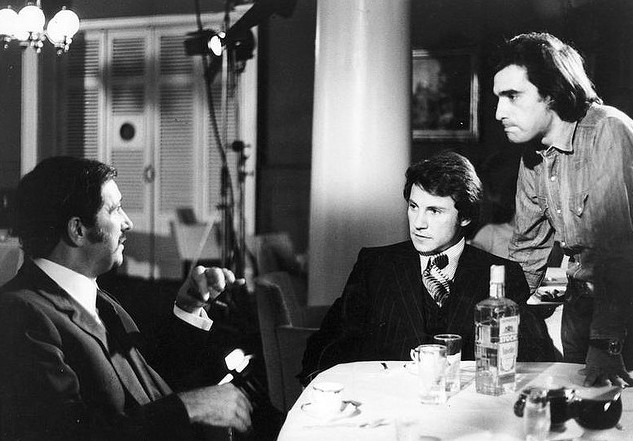 If you have a behind the scenes shot you'd like to submit to this column, you can email me at quint@aintitcool.com.
All tomorrow's BTS pic wanted was to use your phone, goddamnit!
-Eric Vespe
"Quint"
quint@aintitcool.com
Follow Me On Twitter
I've got a lot of maintenance work to do on the previous BTS articles, but you can visit two pages worth of images (beware of some broken links thanks to the last server shift): Click here to visit Page One and Click here to visit Page Two