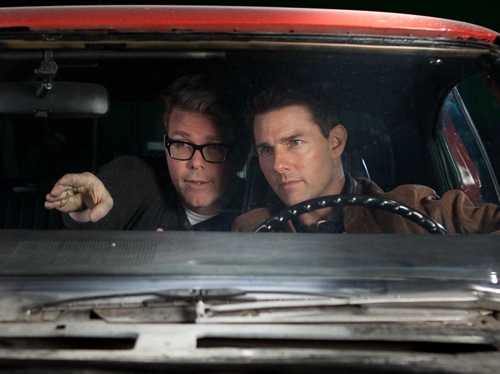 Beaks here...
It appears the speculation over who will write and direct MISSION: IMPOSSIBLE 5 has come to an end.
Mission: Accepted

— ChristopherMcQuarrie (@chrismcquarrie) August 5, 2013
I know he doesn't specify exactly what he'll be doing on the film, but Paramount was letting it be known that there would be a major announcement today. We already knew McQuarrie was writing M:I5, so I'll take this as confirmation that he's directing it as well.
Though McQuarrie's last collaboration with Tom Cruise, JACK REACHER, wasn't exactly a runaway hit, it did re-establish his action directing credentials twelve years after the immensely enjoyable THE WAY OF THE GUN. Cruise has excellent taste in filmmakers (there are few greats he hasn't worked with), so there should be no doubt that McQuarrie is the right man for the job.
There will probably be an official press release later today. If there's anything to add, I'll throw it in here.