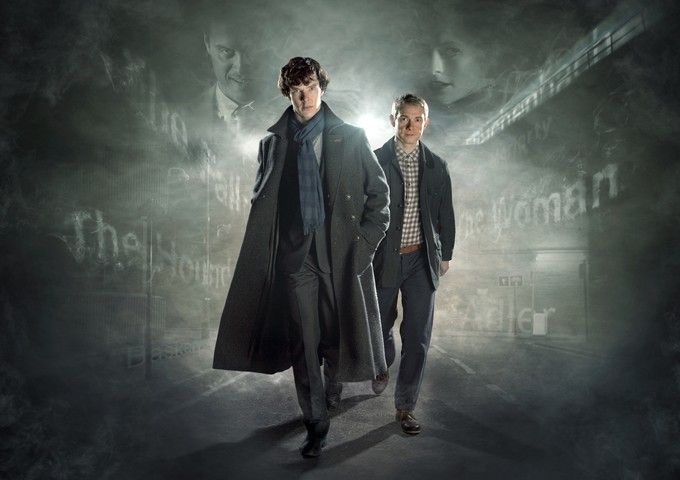 [SHERLOCK Season/Series 2 promo art]
The third season/series of SHERLOCK, consisting of installments called The Empty Hearse, The Sign of Three, and His Last Vow, will soon be upon us - here's a teaser of what's in store.
At this point, it's no particular spoiler or surprise that Benedict Cumberbatch's title character survives his apparent death at the end of last Season/Series' stunning finale...although discovering how he actually pulls this off should be a helluva lotta fun.
SHERLOCK has been, and will presumably remain, one of the very finest show currently on television - anywhere. Can't wait to see what show overlords Steven Moffat, Mark Gatiss, and Sue Vertue - whose picture I recently snapped in passing at San Diego Comic Con...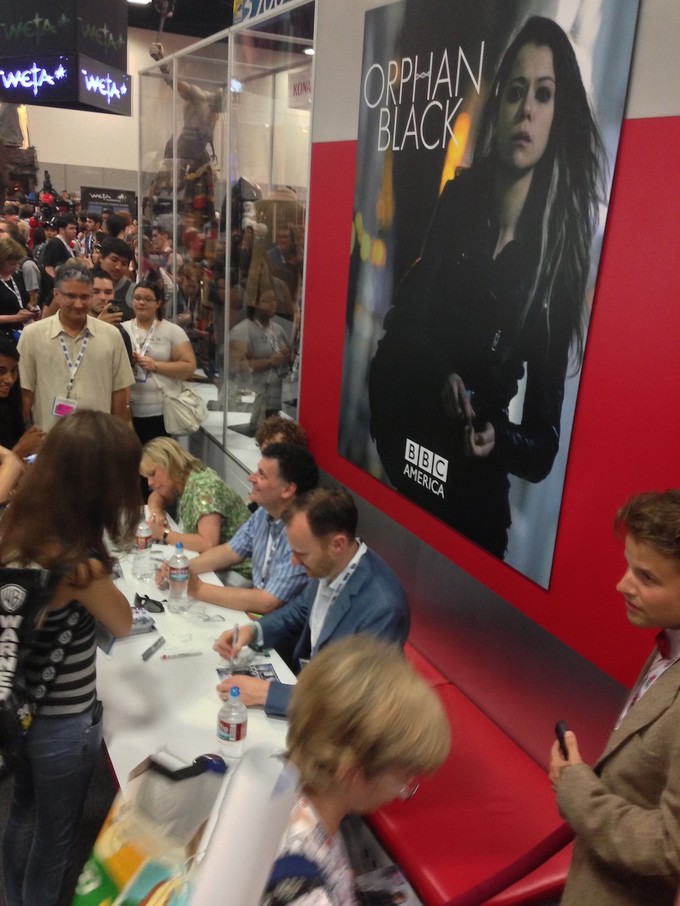 ...have in store for us.
-------------------
Glen Oliver
"Merrick"
- e-mail
- Twitter
- Google +