Hey Yo, Draven here.
IGN has what looks like the final one-sheet for Gavin Hood's adaptation of ENDER'S GAME: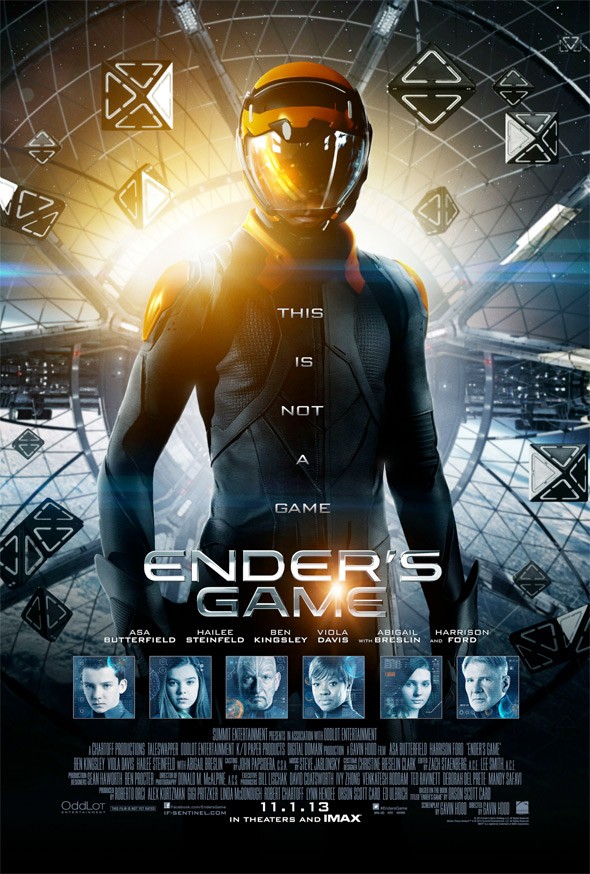 "This is not a game, just look at how serious all of the characters are!"
Not a whole lot different than the previous one-sheets that have been released but here they get to show off their great cast. I have a little excitement built up for ENDER'S GAME mainly because of the footage I have seen and the cast they have comprised. I also want to see Gavin Hood return to the promise he showed with his first Oscar-winning film, TSOTSI.
We will see, when ENDER'S GAME comes to theaters, November 1st.
What do you guys think? Are you excited for ENDER'S GAME?
Follow me on Twitter here!