Papa Vinyard here, and I got somethin' for ya...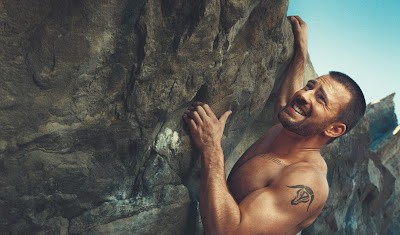 Before he dons the CAPTAIN AMERICA suit once more for Joss Whedon's THE AVENGERS: AGE OF ULTRON, Ex-Boyfriend #2 Chris Evans will get in the director's chair for the first time, according to Deadline. The film, entitled 1:30 TRAIN, was written by Ronald Bass (ENTRAPMENT, RAIN MAN) and will be a decidedly more low-key affair than his gig for Marvel, revolving around a romance that occurs BEFORE SUNRISE style over the course of an individual night in NYC. Chris Evans will play the lead, and had been lined up to act in the film for another director before taking up the gig himself, so we know that his heart's in it. Evans has shown his chops in dramas (LONDON), comedies (NOT ANOTHER TEEN MOVIE), and action flicks (STREET KINGS) alike, not to mention becoming my favorite AVENGER with his earnest, old-school portrayal of Cap'n, and I'm looking forward to see if his talents extend to behind the camera. Seems like a showcase for his abilities as a non-rom-com romantic lead, if nothing else.
1:30 TRAIN begins production this fall, presumably for a release date sometime next year.
-Vincent Zahedi
"Papa Vinyard"
vincentzahedi@gmail.com
Follow Me On Twitter