Papa Vinyard here, and I got somethin' for ya...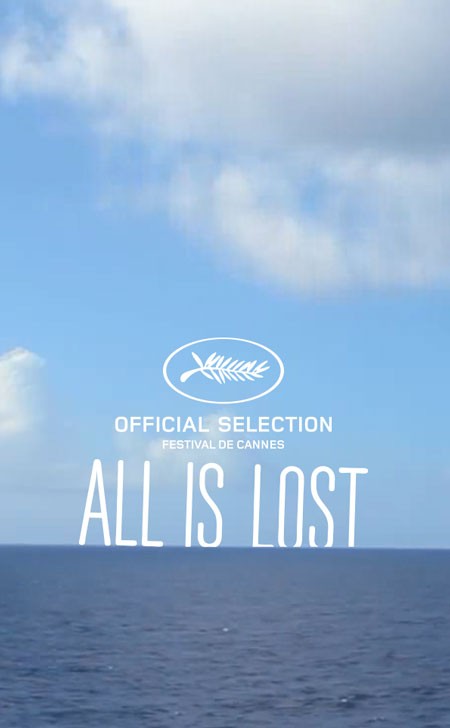 Today, we get our first look at the trailer for the Robert Redford one-man-show, ALL IS LOST, via Yahoo. The flick, which has Redford as a dude whose time at sea gets made very difficult when his boat collides with a massive shipping container, made a splash (wacka wacka!) at this year's Cannes film festival, getting a ton of notices for the legendary actor's central performance. Redford has been appearing in slightly under-the-radar films for a while now (THE COMPANY YOU KEEP, LIONS FOR LAMBS, AN UNFINISHED LIFE), but with this and CAPTAIN AMERICA: THE WINTER SOLDIER, it seems like Sundance is on course to regain some serious public interest over the next year. He's one of our last working movie stars from that late-60's/70's era of film, and it's nice to see him getting into a groove once more, especially one that doesn't involve horse whispering and magical black mentor caddies (I'd be mighty impressed, and even more pleased, if he pulled off another QUIZ SHOW or ORDINARY PEOPLE in the near future).
Aside from what must be a pensive, powerful performance (imagine Daffy Duck saying that), it looks like writer/director J.C. Chandor (MARGIN CALL) and his cinematographer Frank G. DeMarco have also played a large part in the film's appeal, as well. The film looks, sounds, and feels great, from the little bit that we see here. Remember those first snippets of LIFE OF PI we got before any official trailer dropped? I'm way more taken with what we're seeing here than I was with those clips. The look doesn't seem to be overly showy or phonily "magical", but immerses you in the situation and highlights both the overwhelming beauty and terrifying reality of Redford's surroundings. As one who's always had paranoias regarding maritime exploration (admittedly mainly towards the unlikely threat of man-hungry sharks), this film seems like a great cinematic realization of said fears, and I can't wait to feel more of that sense of dread and impending doom I'm getting here when this flick hits this fall.
ALL IS LOST finds its way into theaters on October 18th.
-Vincent Zahedi
"Papa Vinyard"
vincentzahedi@gmail.com
Follow Me On Twitter