Papa Vinyard here, and I got somethin' for ya...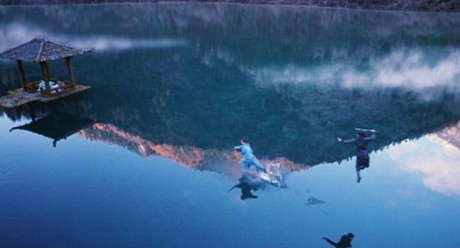 Variety has reported that Zhang Yimou, he of HERO and HOUSE OF FLYING DAGGERS fame, is eyeballing the director's chair for Warner Bros.' HUNCHBACK OF NOTRE DAME update, QUASIMODO. Josh Brolin as been attached to play the lead character for quite some time, and the PAPER MAN/SHERLOCK HOLMES: GAME OF SHADOWS writing team of Michele and Kieran Mulroney have drafted the current script. Tim Burton was previously in talks to direct the picture, but I guess he couldn't figure out how to properly render Johnny Depp as a hunchbacked monstrosity, and now it looks like we got Yimou.
I haven't seen his latest feature, THE FLOWERS OF WAR with Christian Bale, so I'm unfamiliar with his abilities with an English-language lead actor, but I'm a huge fan of HERO and CURSE OF THE GOLDEN FLOWER. If he can transplant his abilities for operatic emotion, epic cinematography, and balletic action to this Hollywood fantasy flick, this should prove to be one update we could actually be grateful for.
Let's just hope this turns out better than Brolin's last go-around as a deformed character...
-Vincent Zahedi
"Papa Vinyard"
vincentzahedi@gmail.com
Follow Me On Twitter