Papa Vinyard here, and I got somethin' for ya...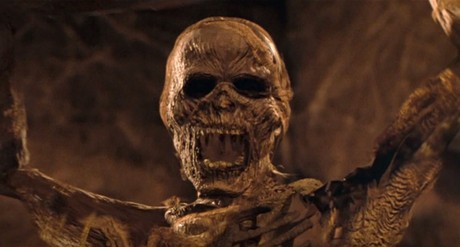 We'd heard that Len Wiseman was on board to direct Universal's reboot of the MUMMY franchise for producers Roberto Orci and Alex Kurtzman. Well, that wasn't to be. The Wrap notes that Wiseman has left the project due to scheduling conflicts, presumably with his upcoming gig with the SLEEPY HOLLOW TV show.
While it is a cliche to jump on Len Wiseman's ass for not making anything other than mediocre, half-baked genre flicks, he really doesn't do much to contradict that notion. His three UNDERWORLD films (or at least the two I've seen), LIVE FREE OR DIE HARD, and the TOTAL RECALL remake are all nearly pleasureless experiences which squander any potential they have in concept. While some would say the same of Stephen Sommers, who directed the first two MUMMY's in the Brendan Fraser series, I'd argue that Sommers injects a whiz-bang enthusiasm in even the weakest of his films (like VAN HELSING or G.I. JOE: RISE OF COBRA) that is missing in other studio-driven action-horror, like, say, THE MUMMY: TOMB OF THE DRAGON EMPEROR (directed by Rob Cohen, who, other than that film, I could say the same of). Wiseman's never directed anything remotely scary, which this would need to be, and his handling of action is questionable at best, so in my opinion, Universal, and Orci/Kurtzman, have had a happy accident in this development. But if you really wanted to see Kate Beckinsale kung-fuing Imothep's ass in leather pants, this news probably does put the kibosh on that (admittedly intriguing) notion.
Regardless of this "roadblock", they're going full steam ahead with this bad boy, so we should hear news of Wiseman's replacement shortly. Whoever they pick, I hope they have the audacity to completely ignore the last series, but still bring back Arnold Vosloo as the titular monster. Unless they replace him with Andy Serkis. Which would also be cool.
-Vincent Zahedi
"Papa Vinyard"
vincentzahedi@gmail.com
Follow Me On Twitter