Papa Vinyard here, and I got somethin' for ya...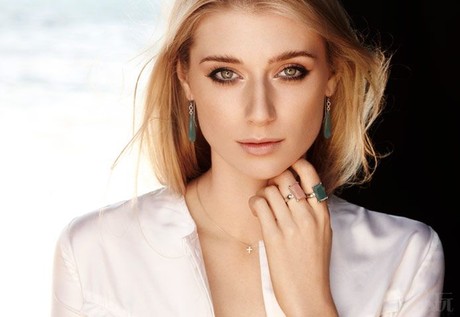 It's looking like they should re-title this one "THE MAN FROM U.P.A.N.D.C.O.M.E.R.". We knew that MAN OF STEEL's Henry Cavill was lined up to play Napoleon Solo after Tom Cruise dropped out, and that THE LONE RANGER's Armie Hammer was in as Illya Kuryakin (or whatever his name ends up being…that once-hot Russian tension has kinda gone the way of the dodo). Now, Variety has the news that Elizabeth Debicki, best known as Jordan Baker in this year's THE GREAT GATSBY, is lined up to play the female lead. She beat out big names like Rose Byrne and Charlize Theron for the role in Guy Ritchie's update of the 1960's spy series, making it seem like this $75 million production should give her the showcase she needs to stake her claim as a heavy hitter among actresses her age (all I'll say is she was born in the '90s).
Even more so than Cavill and Hammer, the French-born, Australian-raised Debicki went from being a complete unknown with no major roles to her credit to becoming a fairly hot commodity this summer following her scene-stealing turn in GATSBY. I was not a fan of the film, and thought that it misused the talents of Joel Edgerton, Carey Mulligan, and even Leo, but Debicki made a huge impression in her smaller part as Nick Carraway's love interest. Tall, hyper-confident, and with just a hint of the willful ignorance that the other rich folk in the movie ladled on like gravy, she was the lone bright star in that overlong, missing-the-point adaptation, and it's great to see that her efforts paid off. I could see her transitioning into this tough, spy-chick role with no harm at all. Ritchie has showed good sense with his (non-Madonna) female leads, with Thandie Newton in ROCK N' ROLLA, Rachel McAdams in SHERLOCK HOLMES, and Noomi Rapace in its sequel all being tough, off-the-sidelines parts, so hopefully he's got something just as juicy for Miss Debicki to sink her teeth into.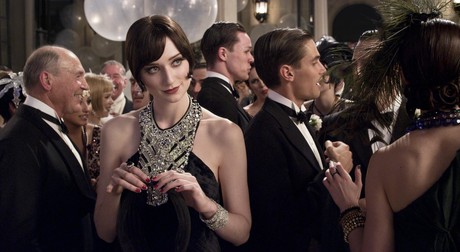 THE MAN FROM U.N.C.L.E. starts production this September, aiming for a release date sometime in 2014 (I'm guessing holiday season).
-Vincent Zahedi
"Papa Vinyard"
vincentzahedi@gmail.com
Follow Me On Twitter