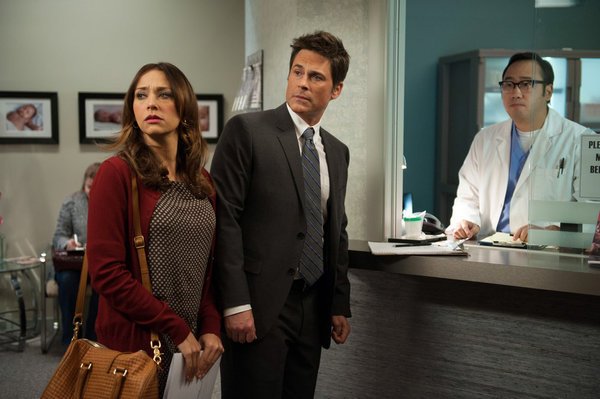 Ann Perkins and Chris Traeger were a couple a couple seasons ago, then they broke up, then they seemed to get back together at the end of last season. (Of course Ann and Tom Haverford seemed to be becomming a couple at the end of the prior season, so who can be certain what's going on at Pawness City Hall anymore?)
And now we're word that Rashida Jones and Rob Lowe, who play Ann and Chris, will be leaving "Parks and Recreation" during February sweeps.
"Parks" is NBC's highest-rated sitcom and the network is already planning a new show built around Lowe.
Find all of Buzzfeed's story on the matter here.