Papa Vinyard here, and I got somethin' for ya...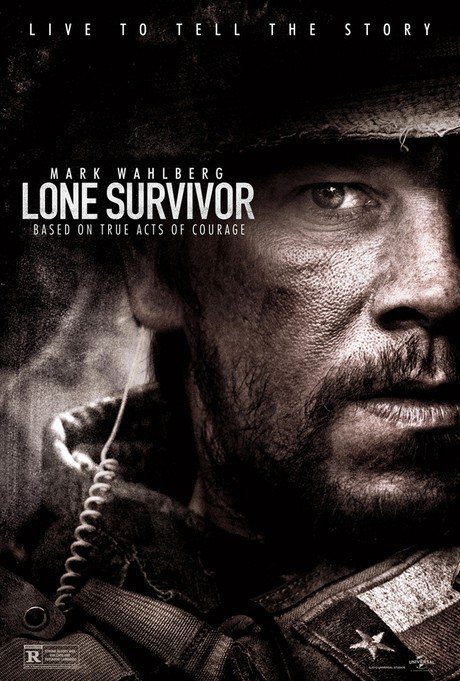 Universal, via AOL/Moviefone, has released their first trailer for the upcoming Peter Berg Navy SEAL flick, LONE SURVIVOR. It has Mark Wahlberg, Taylor Kitsch, Emile Hirsch, and Ben Foster playing SEALS that are sent into take out a Taliban higher-up when shit gets, somewhat predictably, fucked up. There is a spoiler in that Moviefone link that I wish I didn't read (and that I won't relay here) which reveals the outcome of this particular mission. But what we see here seems like nailbiting stuff.
Apparently, Berg told Mike Fleming that this was the passion project Universal was willing to distribute if Berg made BATTLESHIP for them. I don't know if what we see makes that trainwreck worthwhile (or worth the $200 mil they dumped into it), but it certainly feels more personal and intense, and more along the lines of what someone like Berg would actually want to direct. The action is gritty, the humanity is worn on its sleeve, and the sentimentality seems appropriate and unsuffocating. This is more HURT LOCKER-style sniper gunfighting than RAMBO or BLACK HAWK DOWN, and I'm always intrigued by the dudes behind the scopes. That can't be any sort of "walk in the park" gig. I get freaked out taking cover in paintball.
I question the choice of using Alexander Ludwig's character to deliver the opening monologue, seeing as he's not one of the central four characters, and that it might be confusing for people trying to figure out who's who under all the facial hair and camo getups. But I like the monologue itself, and it sets up a nice, gung-ho tone for the film to follow suit. Sort of like a feature-length version of the last 20 minutes of ZERO DARK THIRTY. Which I'm all for.
We barely see a glimpse of Eric Bana in this trailer, but I'm hoping he's more integral to the plot than he seems. Maybe the Al Powell/Gene Hackman in BEHIND ENEMY LINES role of the guy monitoring his boys from home base. Either way, can't wait to see more of him in the finished film; any Bana is better than no Bana!
LONE SURVIVOR will make it to theaters in NY and LA on December 27th, and then January 10th nationwide.
-Vincent Zahedi
"Papa Vinyard"
vincentzahedi@gmail.com
Follow Me On Twitter