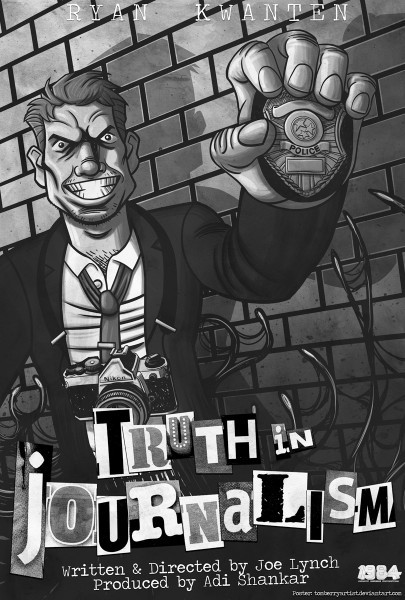 Hey Yo, Draven here.
Coming out of Comic-Con last year, we saw Thomas Jane's cool Punisher short film, DIRTY LAUNDRY. Now this year we get Joe Lynch re-teaming with his KNIGHTS OF BADASSDOM star, Ryan Kwanten for TRUTH IN JOURNALISM. I won't spoil the surprise here but this short is pretty cool and they handle the surprise really well. I hope we get a lot more of these shorts.

What do you guys think of TRUTH IN JOURNALISM? How does it compare to DIRTY LAUNDRY?
Follow me on Twitter here!