Hey guys! Horrorella here...
A trailer for Vincenzo Natali's (CUBE, SPLICE) supernatural tale HAUNTER has appeared online, and I am already excited to see it.
Abigail Breslin stars in the film, which is something of a reverse ghost-story. A young girl realizes that she and are family are dead, trapped in the house they used to occupy in a strange purgatory state. She must unravel the mystery of what happened to her in order to save the new inhabitants from suffering the same fate.
Reviews out of SXSW were kind of mixed, but the film looks to have an intriguing premise and I am curious to see what Natali does with a ghost story - or anything, for that matter. He is an interesting voice in horror and I am always excited when he has a new project.
Check out the trailer and the poster below. HAUNTER will open in theaters and on VOD on October 18th.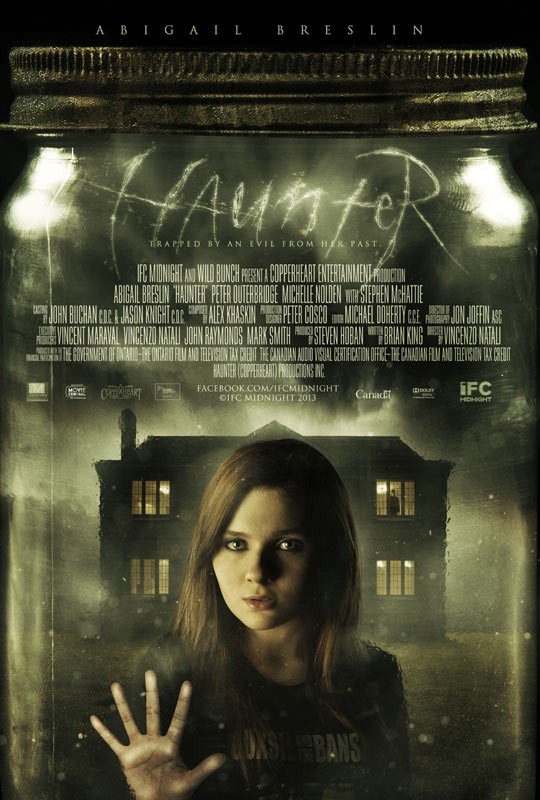 Follow me on Twitter