Movie News
GRAVITY's IMAX Poster!!
IMAX has issued an agreeably minimalist poster for GRAVITY, the spacewalk gone very, very bad epic from CHILDREN OF MEN director Alfonso Cauron.
This carries through the 'Don't let go' theme perviously introduced in the film's publicity, but this time focuses on a particularly memorable shot from the picture's trailers - an unnerving image which evokes both immense size and nightmnarish isolation.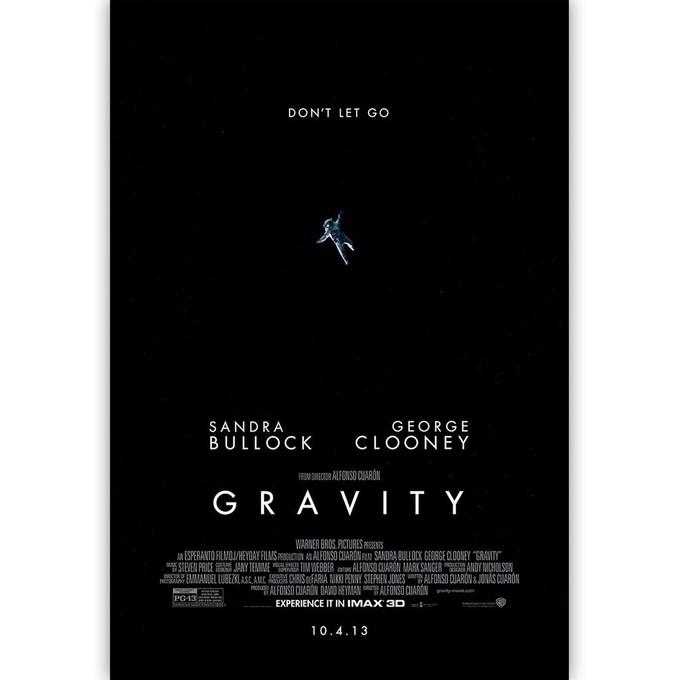 -------------------
Glen Oliver
"Merrick"
- e-mail
- Twitter
- Google +