Papa Vinyard here, and I got somethin' for ya…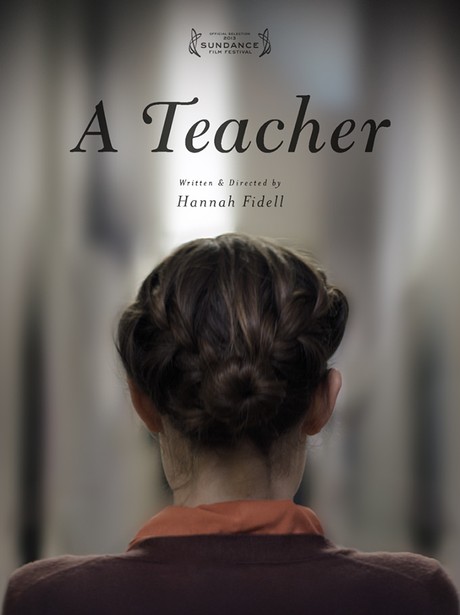 Oscilloscope Laboratories has released a trailer for their Sundance acquisition, A TEACHER, and it looks pretty awesome. The plot has our titular teacher, played by Lindsay Burge, having an affair with Will Brittain's hot young stud. But this isn't your typical "hottie teacher gets with her student"-type liason we're talking here. This seems to lead to some serious emotional trauma and deep psychological stress, moreso for the young, fragile teacher.
I'm really feeling the performances from the little we get here, and the realistic, human tone reminds me of another, similarly-plotted movie from Sundance, Drake Doremus' BREATHE IN (trailer here). The fact that the teacher isn't your typical Hollywood knockout, and that the student seems to be more than complicit in the relationship's conception, creates a vibe that separates this from the cliched "cougar" stereotypes this could've played into. This seems like the kind of domestic drama that will play perfectly On Demand, or, if you have the patience to wait an extra couple of weeks, as a date movie in theaters.
A TEACHER enters the classroom on VOD on August 20th, and then in theaters on September 6th.
-Vincent Zahedi
"Papa Vinyard"
vincentzahedi@gmail.com
Follow Me On Twitter