Hey guys! Horrorella here...
Total Film broke the new trailer for the new thriller COLD COMES THE NIGHT. The film stars Alice Eve as a single mother, struggling to make ends meet and working at a crappy motel in order to provide adequate care for her small daughter. When she comes across a dead body and a bag full of cash in one of the rooms, she thinks her troubles could be over. Until a Russian thug (Bryan Cranston) shows up looking for the money.
I would have been sold on the film based solely on Bryan Cranston's badass accent (not to mention the bullet in the ear bit), but add in the story and grimy atmosphere and it could be shaping up to be a pretty interesting piece.
The film co-stars Logan Marshall-Green (PROMETHEUS) and was co-written and directed by Tse Chun. COLD COMES THE NIGHT opens in the UK on September 20th, and should hit US theaters later this fall.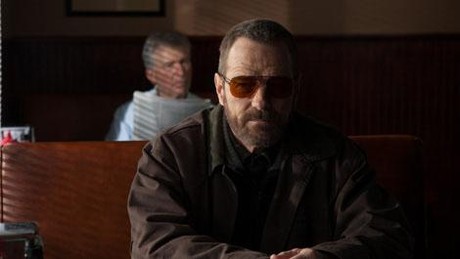 Follow me on Twitter.