Hey guys! Horrorella here...
FRUITVALE STATION director Ryan Coogler and star Michael B. Jordan are in talks to bring another chapter in the ROCKY story to the big screen with CREED. According to Deadline, Jordan (also the star of CHRONICLE and THE WIRE) will portray the grandson of the great Apollo Creed (portrayed in the early ROCKY films by the great Carl Weathers). Raised in an upper-class home, thanks to the riches of his father's legendary career, he has never had the need to box, and frankly, his family is against it. But he is the spawn of the great Apollo Creed, and boxing is in his blood! He needs a teacher and mentor, and who better to fill the role than the great (and now retired) Rocky Balboa?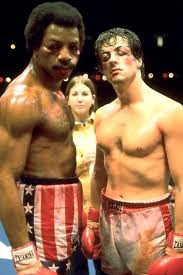 While it's tempting to write this news off as an easy cash-grab on the part of the studio, don't. Apparently this has been something of a dream project for Coogler for quite some time. His agency put him in touch with Sylvester Stallone, who also seemed to be excited about the premise. If it comes together right, it could be a great story, allowing Rocky's character to come full circle as he finally steps into the role of a mentor. I would love to see Stallone embrace the character in that context, and Jordan is proving himself to be a confident, charasmatic young actor. I am excited to see how this project shapes up.
What do you guys think?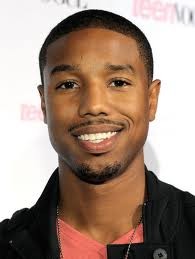 Follow me on Twitter