Howdy do, everyone, Papa Vinyard here.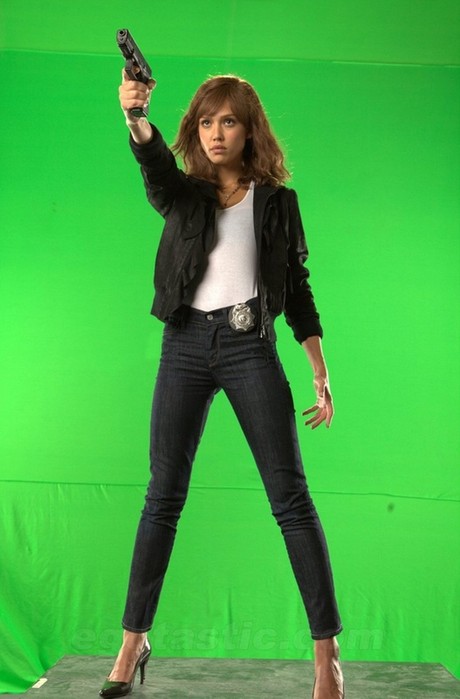 Jessica Alba has joined the increasingly large cast of Joe Carnahan's next, the darkly comedic STRETCH, according to The Wrap. No word on who she will be playing in the small-budgeted film that involves Patrick Wilson as a limo driver taking on a dangerous, but lucrative fare (Chris Pine) to impress his girlfriend (Brooklyn Decker). Ed Helms is on board as a fellow limo driver, and James Badge Dale is featured as an unspecified character, and my guess is that Alba will play a smaller role as someone who encounters Wilson and Pine at some point during their agenda.
Wouldn't it be great if she showed up in one scene just for Pine to kill her and set the rest of the plot going? A face that famous dying early always makes a strong impression, and if this flick is as much like SMOKIN' ACES as Carnahan insists it is, we should get some of these recognizable mugs dropping like flies (remember Pine and his buddies icing Affleck and Peter Berg at like minute 30 of that flick?).
I want to welcome the lovely ms. @jessicaalba to the cast of STRETCH. Strap in! We're gonna knock some shit out girl!

— Joe Carnahan (@carnojoe) July 23, 2013
STRETCH like you mean it on March 21st, 2014.
-Vincent Zahedi
"Papa Vinyard"
vincentzahedi@gmail.com
Follow Me On Twitter