Howdy do, everyone, Papa Vinyard here.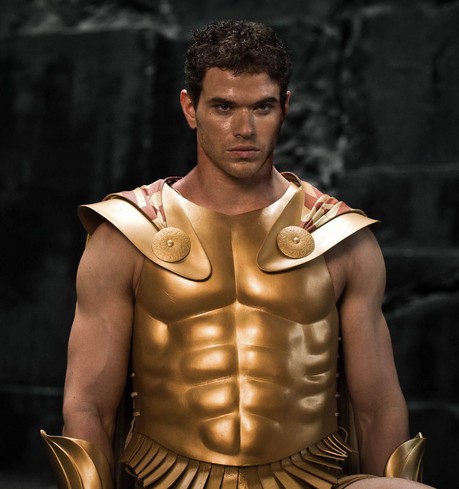 After cribbing Liam Hemsworth from the cast of HUNGER GAMES last time around, Sylvester Stallone is now plucking fruit from the tree of TWILIGHT. Kellan Lutz, who played the vampire Emmett Cullen in that series, is in talks to join up with Sly's EXPENDABLES on their upcoming go-around. If The Wrap is to be believed, Lutz will play a member of a new group of EXPENDABLES (maybe led up by Arnie's Trent Mauser?) that is more focused on tech and surveillance than big guns and ass-kicking. This would play nicely into the recurring theme that these guys, as badass as they are, really might be too old for this shit.
Besides TWILIGHT, model/actor Lutz has also appeared in PROM NIGHT, A NIGHTMARE ON ELM STREET, and IMMORTALS, and is playing the lead role in Renny Harlin's HERCULES 3-D. I wasn't crazy about Hemsworth's role in EXPENDABLES 2, so hopefully Stallone came up with some meatier, less corny material to justify the new blood this time.
THE EXP3NDABLES will blow some shit up on August 15th, 2014.
-Vincent Zahedi
"Papa Vinyard"
vincentzahedi@gmail.com
Follow Me On Twitter